Songs to teach English: ESL songs ideas for every classroom
Songs to teach English: ESL songs ideas for every classroom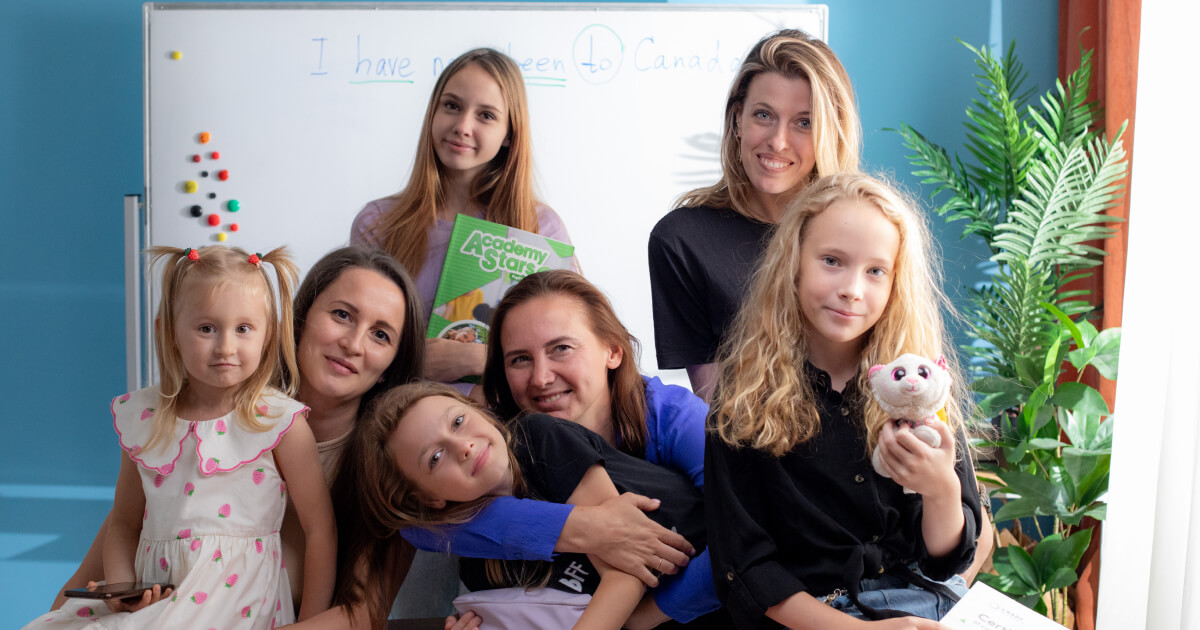 Have you ever thought about… singing in your ESL classroom? Yes, you got it right! Songs have been proven to be an effective and fun way to learn and revise new vocabulary.
Wondering how to use the songs correctly and what to lean on while choosing the perfect song for your lesson? Don't worry, we are here to help.
Why are ESL songs useful?
ESL songs are a memorable and interactive approach to teaching the language.
Kids, in particular, like singing and dancing in class, and music may be an excellent approach to inspire your students while also creating a fun and fascinating learning atmosphere.
But it doesn't mean that you can't use songs with adults or while teaching more advanced students.
In our article on drilling, we have already talked about so-called music drills.
Music drill is a repetition of certain words or structures with the help of some melody or rhythmical pattern.
Songs, which we are going to discuss further, are actually a nice example of a music drill as singing aims to ease the remembering of a certain word, functional language piece, grammar structure or pronunciation of the sound.
But of course, songs in TESL might be used for such purposes as lead-ins, presenting the material or revision.
ESL songs for beginners by topics
Now it's time to discover some of the songs you may use during your ESL lesson to teach certain words or grammar topics to your students.
The list below is mostly suitable for young learners, but don't worry, we will get to the adult students very soon as well.
Phonics songs
ABC Phonics Song is a great example of how sounds and letters may be learned through both singing and interacting with additional visual aids presented in the video. The song is very melodic and memorable, and children usually have a lot of fun repeating this rhythmic pattern.
In ABC Phonic Chants, we see an even more complex activity: you can add some actions to make phonics and letters learning much more memorable.
If you want to focus solely on presenting the alphabet, there are plenty of different options too. For example, this catchy Alphabet Song which would be great for anybody who wants to get the students acquainted with the English basics.
The list of various ESL songs for beginners you can find on the topic is so diverse that you may take time and learn a separate song for any letter you want!
The only thing you need to do is look for ABCmouse.com songs on YouTube. This resource not only helps students remember a certain letter but also gives plenty of examples which contain the letter.
Meeting-new-people songs
The greeting phrases are a very important part of basic functional language, which every ESL student has to master.
You may focus on certain phrases with the help of a Greeting Song like this.
Or you may jump straight on to learning the whole dialogue with your students thanks to this Hello Song, for instance. This catchy melody helps students to easily remember and reproduce basic phrases like "How are you?" and "What is your name?" as well as gives a chance to have a first look at Present Simple usage.
Weather songs
How's The Weather? – a great song that presents comprehensive examples of how students may ask about the weather as well as gives all the vocabulary needed for answers. The bright pictures are an advantage in case you want to show the video in class.
Sun, Rain, Wind, and Snow may become the next step in getting your students acquainted with the topic of weather. The authors include a lot of nice weather-related vocabulary in this song, which could be pre-taught before moving on to the song. In this way, your young learners will be able to say much more than the simplest sentences about the weather which makes Sun, Rain, Wind, and Snow a perfect ESL song for young learners.
Songs for learning colors
What's Your Favorite Color? is a song that gives a chance to drill the way of asking about the favorite color as well as visualizes the colors and builds the link between the words and images.
Rainbow Colors Song explains colors through the image of the rainbow. Furthermore, it provides students with a range of other associations, which makes it even easier to remember colors.
Songs for learning numbers
Songs about numbers are typically divided according to the level of difficulty.
You may start with the simplest numbers and use Counting 1–10 Song to learn them with your students.
Afterwards, you may gradually move on to more difficult numbers like 20–100. Big Number Song will definitely be helpful here!
As you can see, there are songs on almost every topic, so do not be afraid to incorporate them into your lessons.
After all, they are likely to make your lessons much more engaging and memorable.
Below, we collected more ideas on common topics and ESL songs for young learners you may use to teach these topics:
Food & Drinks songs
Learning-to-talk-about-time songs
How to boost YL's speaking from the start!
We have looked through some elementary song ideas but what about more experienced students?
Songs for English learners of intermediate and advanced levels
Sure, such easy songs are not satisfying at the higher levels anymore.
But on the other hand, who says that you can't use usual songs for the sake of studying?
Let's look at how useful certain songs are in teaching English:
"Can't Help Falling in Love With You" by Elvis Presley
This timeless song is not only pleasant to listen to but also gives a really memorable example of using gerund after certain phrases. That is why it may be used as a great and catchy lead-in to the topic of Gerund.
"If I Were a Boy" by Beyoncé
A famous song by Beyoncé is actually fully built on the second conditional. This song gives a perfect representation of both context and structure and might be much more helpful for understanding the grammar than countless tables.
"Let's Call a Whole Thing Off" by Ella Fitzgerald & Louis Armstrong
This song is unacceptably underrated but could be easily used to show the differences between the "types" of English to students who are especially interested in the topic of American and British English.
"Used To Be Young" by Miley Cyrus
The name of the song is pretty self-explanatory: it is perfect for presenting both the meaning and form of "used to", especially when students need some authentic examples.
"Free" by Florence + The Machine
Finally, this song might be used to get your students acquainted with the concept of phrasal verbs. You may ask your students to write down all the phrasal verbs that they hear in the song and discuss the possible meanings after. Usually, it turns out to be much more interesting than simple phrasal verb activities from the textbooks.
To sum up, songs may be implemented at any point of your lesson with any level and for various purposes: starting with warm-ups and vocabulary presentations and ending with fun drills or grammar revision.
It's up to you which songs to choose and why to use them, but using them would definitely spice up the lesson a bit. If you are curious about more tips and tricks, join a group of fellow teachers on the courses to teach English professionally and in an engaging way.
Songs can't be used effectively for teaching advanced students.