Quick and Effective Short Courses
Upgrade your teaching skills and knowledge with focused courses
At Grade University, we continuously create new short courses for English teachers to align with the professional development requirements of English language teachers globally.

Whether you are a new teacher or an experienced professional, you will find the course tailored to your needs and interests.
Latest teaching techniques and methodologies

Courses are highly-targeted on specific, practical topics

New tools and techniques to enhance your teaching practice
Comprehensive Teaching Credentials
Empower your career with bundles of several short courses on specific topics or subjects
The Teaching Credentials offered by Grade University are designed to provide extensive training for English language teachers.

These are bundles of multiple short courses on specific topics that provide a comprehensive overview of various aspects of the ELT profession, including classroom management, lesson planning, exam preparation, assessment, and teaching online.
Stay up-to-date with the latest teaching methods

Receive a recognised certificate to add to your professional portfolio

Advance your career and open up new opportunities in the field of ELT
Buy a bundle of courses and save up to 25% on the total cost!
Unlock Your Potential as an English Teacher: Courses by Grade University
Self-study approach for maximum independence and autonomy
Once you enrol in one of Grade University's online courses for English teachers, you'll have access to a wealth of learning materials.

Each course covers different aspects of English teaching methodology with such features:
video
audio
text
task inputs
quizzes
If you are not sure which course to choose, try Demo for free to get a taste of the course!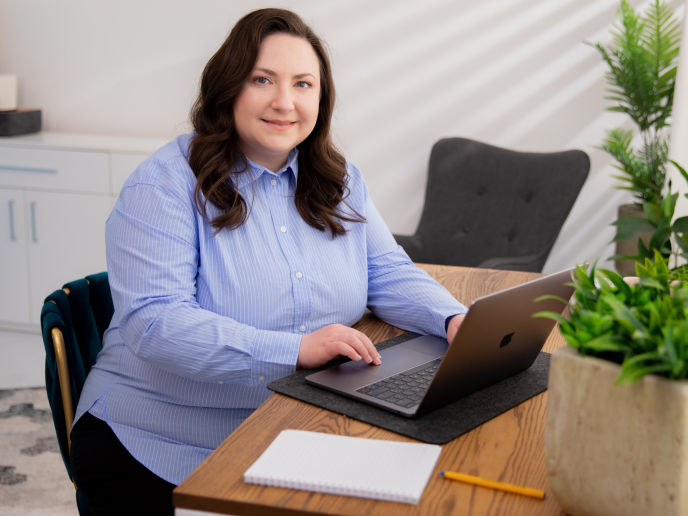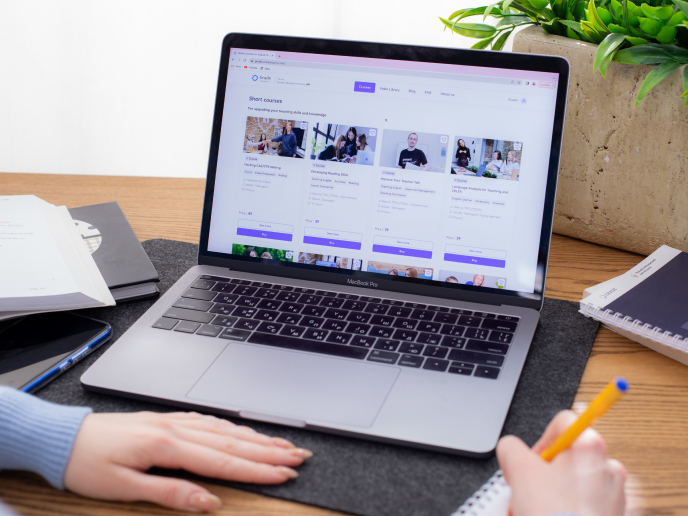 Our self-study courses are really effective. Check out why!
Our online TEFL courses offer a unique approach to English teacher training that sets us apart from other programs.

Unlike traditional online courses that include live tutors, our courses are designed to be self-study. Just because our courses are self-study doesn't mean that you'll be learning on your own!
Іnstant feedback
When completing a variety of interactive practice and reflection tasks, you'll receive instant feedback on your performance, allowing you to make progress in real-time and apply what you learn right away.
Progress at your own pace and on your own schedule
You study without the constraints of live sessions or strict deadlines making the most of your learning experience.
Knowledge Bank
Knowledge bank is a special feature of the platform storing the key information from the course you take as well as useful resources, templates, tips and solutions to be implemented. Find the Knowledge Bank inside each course. The Knowledge Bank is accessible at any time and is available to users of the platform for the lifetime once they buy a course.
You won't miss the live tutor!
We understand that you may have questions as you progress through the course. That's why we've provided answers to any questions you might have. You'll have everything you need to succeed and grow as an English teacher on the platform.
Cross-platform service
Whether you prefer to learn on a desktop, laptop, tablet, or smartphone, our courses are designed to be compatible with any device, so you can study anywhere, anytime.
Free Demo
Demo Units are available in each course to make yourself familiar with the course structure and get used to the features of the platform. Try it before you buy it!

No bank card registration required for the demo versions of the courses.
English Teacher Training courses at every stage of your career
Our self-study courses cater to the needs of the majority of English teachers. Whether you are new to TEFL, CELTA-fresh, experienced, or an expert holding a CELTA/DELTA certificate, these courses offer a flexible and convenient way to improve your teaching abilities.
New to TEFL/TESOL
If you are new to the ELT field and looking to learn the basics, with our "New to TEFL/TESOL" courses you will have a comfortable grasp of the English teaching fundamentals.
Experienced
If you would like to expand your knowledge as an English teacher, courses for "Experienced", i.e. those who have been teaching for some time or have initial English teacher training, are a perfect choice.
Expert
Seasoned professionals seeking to take their skills to the next level should choose our "Expert" courses. With any of the courses you get a unique opportunity for growth and professional development, no matter where you are in your teaching journey.
Our course authors and tutors are a team of highly experienced and qualified professionals.
They possess the expertise and skills necessary to provide quality TEFL training and ensure your success in the field of English language teaching. They are constantly working on designing and delivering comprehensive and practical course materials that are aligned with industry standards and best practices.
Top questions about Courses and Teaching Credentials
How do I choose the right course for me?
What are the requirements to take a course?
How long does it take to earn a certificate/credential?
Contact us
Any questions left? Need help using our online platform? Just contact us any time.
support@grade.university
partnership@grade.university
Provost & East Buiding, 145 City Rd, London EC1V 1AW
+ 44 752 064 7347
Join our community
Connect with like-minded teachers, exchange your advice, support and ideas, join our "global staffroom", learn and discuss the latest news and trends in the ELT world.
Follow us on Instagram