Using timelines as a teaching tool
Using timelines as a teaching tool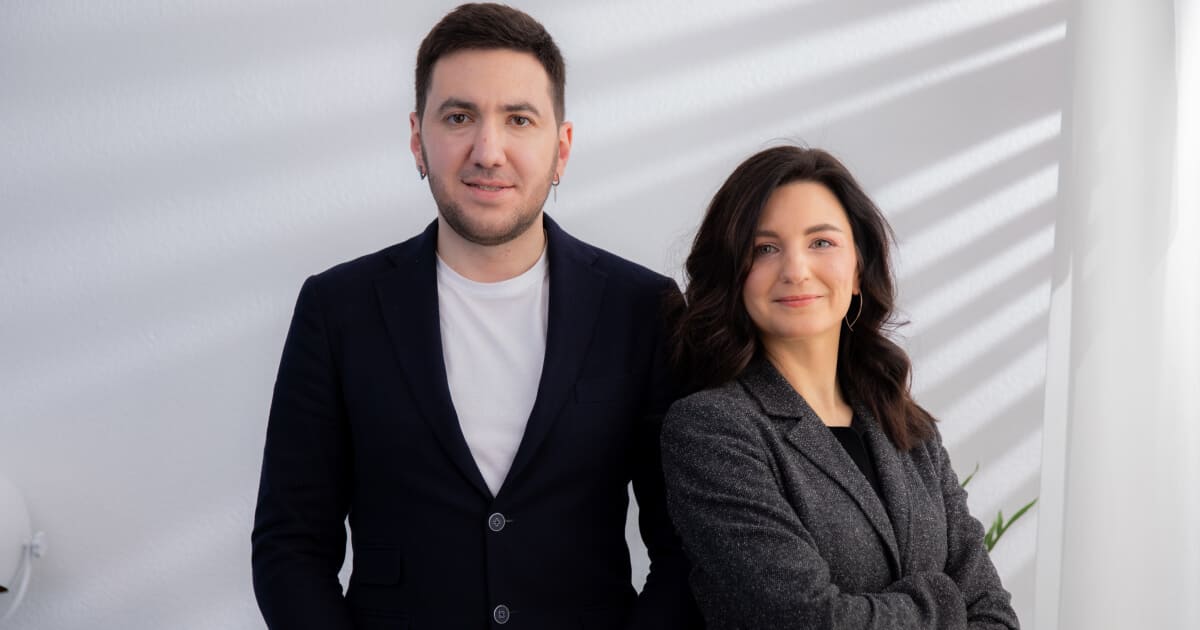 Situation A
Student: Why is it the Present Perfect Continuous?
Teacher: Because it's English!

Situation B
Student: I don't understand why we need the Present Perfect. I have the Past Simple, and it's enough. I don't understand this Perfect!
We believe that every teacher has faced the following situation while teaching grammar: examples are not enough. In addition, it is sometimes hard to choose the best materials for your students because there are so many of them! Dozens of worksheets, videos, online tasks, etc. However, students still struggle with some English tenses, especially when the Continuous tenses are for them to be studied.
We, as teachers, must remember that the future development of our students' language is fully based on the tenses, and even a small gap in knowledge can ruin the understanding.
At the same time, many students feel extremely confused when it comes to "...an action that happened at a certain time in the past and started after another action in the past was finished ….".
In this case, timelines can help.
Judging from the name, we understand the timelines are for teaching grammar, most likely we will have to put some illustrations on the board. Before you start using them, you must understand the concept.
...a line that shows the time and the order in which events have happened. a plan that shows how long something will take or when things will happen.
This definition works for the ELT world too.
To understand how they work, it is important to know when and how they work.
Let's have a look at the following task:
Look and try to guess the Grammar topic hidden in this timeline:

Taken from Concept Questions and Timelines, by Graham Workman
Can you guess the grammar topic hidden in this timeline?
NOTE: Think about a good sentence example for this timeline.
Our example is: I have been teaching English for 10 years.
Still hesitate why? Let's analyse it together.
Type: a horizontal timeline (they are the most popular).
We can clearly see the spot NOW, the past tense is on the left, and the future tense is on the right.
We also have a clear spot on the left (10 years ago) that denotes the time when the action started.
A wavy line stands for the Continuous aspect, it shows the process, the duration of a certain action.
We can also see that the action is actual for now. When you feel that you can analyse the timeline yourself, you can use it in your lessons.
To be honest, there is no certain rule or a set of rules on how to draw timelines, so teachers can feel free to be creative. The only thing that remains the same is the basic horizontal line (a long arrowhead line will be even better) representing the time flow.
There is usually a spot in the middle of the timeline that stands for NOW:

It's recommended to use the same symbols every time you draw a timeline, as your students will get used to it, so they will recognise the types of actions (short/long) better. For example:
X or ❌can stand for a single action;
At the same time, you can use a few of these same symbols to show repeated actions.
A wavy line will help to represent the Continuous aspect, a process:

You can also use brackets like [ ] or ( ) to specify a certain period of time.
It is also a good idea to use question marks ? to show that the time is unknown.
Do they have to be black and white every time? No!
Some teachers go creative and use emojis and different colours to draw timelines. Here are some examples taken from the Internet: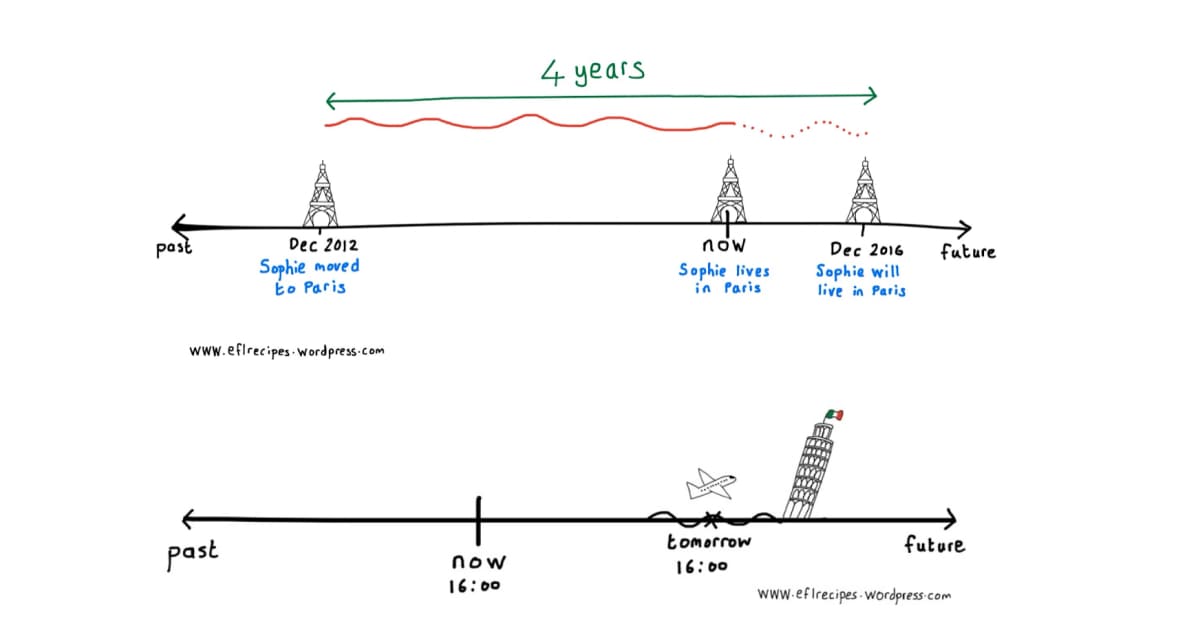 Timelines usually help students understand tenses better.
NOTE: remember that we use timelines to clarify the meaning, not the form or pronunciation.
It is also recommended to use timelines for tenses only, as they are not that suitable for grammar forms, such as the Passives. A bad timeline can confuse students and cause a feeling of ambiguity.
Remember to support your timeline with some extra CCQs and your grammar lessons will never be boring!
Motivate your teen students with ease!
Online course for teachers