How to make your online classes more engaging?
How to make your online classes more engaging?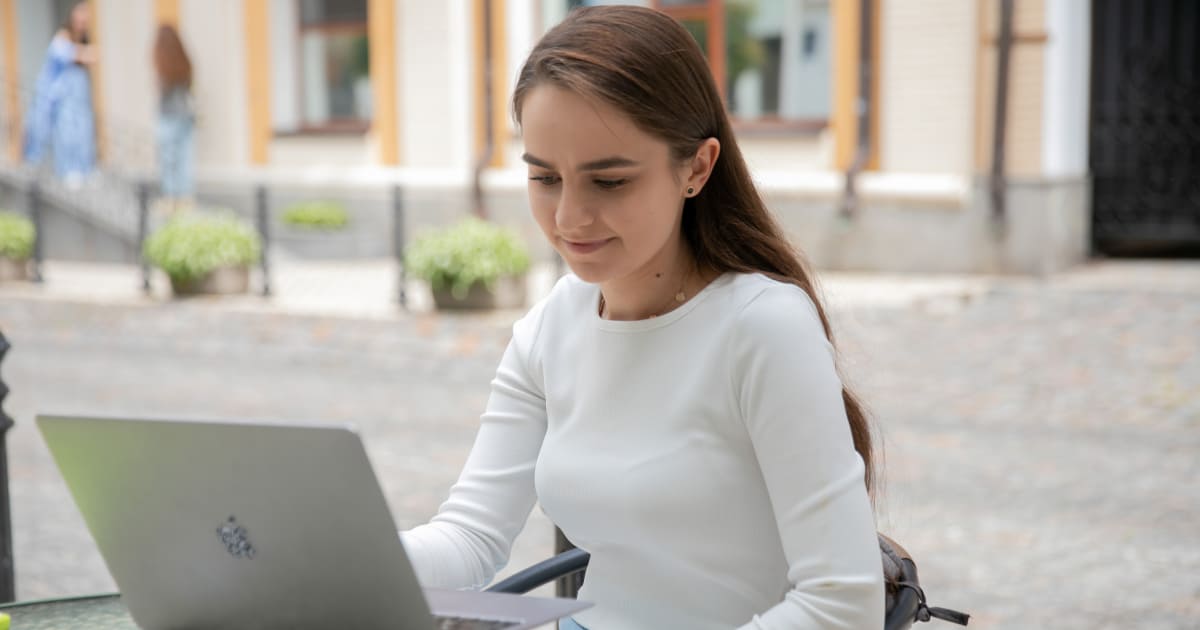 Lots of us were forced to go online but does this mean that our lessons are of lower quality now? I don't think so, moreover they can be even better than face-to-face.
All you need is a bit of digital confidence and 'a bunch' of creativity.
Let's take a look at some ways to enrich your online lessons!
Even though you're just a picture on your students' screens — you are still a role model. What does it mean? If only your forehead and eyes are visible to your students — they will show you the same. If you have a boiling soup in your background with someone stirring it, you students will not care about their surroundings either. If there are some distracting sounds from your side… Well, you've got the idea.
This might be non-relevant to your lesson topic, but your performance will automatically become of lower quality. It would be a great idea to highlight all that to your students the very first time you meet. Talk through what their work places should be like before you start working. This simple step will help you avoid lots of problems throughout the online course and bring your lessons to a whole new level.
We all prepare our whiteboards for offline classes or at least think them through. What about online whiteboards? A big number of teachers who work via Zoom tend to restrict themselves with Zoom Whiteboard alone. As a result, during their presentations they screenshare separate pictures, then go back to zoom whiteboard, switch to book materials, browser taps etc.
Such a complicated procedure takes not only lots of efforts but also a lot of time to prepare and present. At the same time your students still see the presentation as a set of separate slides.
We shouldn't forget that the Internet offers lots of options to support us in our online lessons, so don't restrict yourself to a standard set of programs on your PC. There is a number of decent whiteboards that you can use online or install on your gadget.
Although it might take some time to find the one you like, the outcome is worth it. You will be able to prepare boards for every stage of the lesson and keep them for as long as you need. The boards can be filled not only with your examples and rules but with:
pictures
schemes
infographics
drawings
book pages
screenshots
web pages, etc.
You can prepare and use them at any stage of your lesson: warm-up, lead-in, presentation, practice etc. — just switch the boards you have prepared in one click and edit the way you need on the go.
In an offline classroom everyone has got a book, and you can prepare handouts beforehand for each student. What about online classrooms, is there a need to prepare books and handouts for our digital students? I'd say — it's a must!
What should handouts look like in the digital world? It would be nice to have a PDF or a Word file but before sending it to your students you ought to consider some factors. I'd determine the gadgets your learners use as the most important one. The same file can be easily opened on a laptop but would cause troubles for a smartphone. The file could look different on student's gadget or not open at all. Another huge drawback — you cannot monitor or see when something is wrong.
The easiest solution is to use shared documents, for instance Google Docs. This way you will be able not only to share a document with no format problems but also to successfully monitor what your students are doing.
Additionally, you can prepare some tasks from your coursebooks if it is important to you to see your students' work at that stage of the lesson.
Last but not least, you can organize group and project work better.
All participants can edit the shared file with no efforts when brainstorming or preparing a group presentation on the suggested topic or whatever you need to achieve your lesson aims.
This simple free tool opens great possibilities if approached with creativity.
This might seem wasteful to spend 20 minutes of your lesson to teach your students to screen share but this will simplify your life. There is no need to teach every feature at once but it's a great idea to teach some that you will need during this lesson.
Online Tools for English Language Teaching
Improve your skills with our online course
Let's say you've decided to use a fancy online resource, but to use it you need to screen share. How to organize group work in such a case?
The only solution is to delegate your screen sharing responsibilities to the conference participants, so you will have to teach them how to do it sooner or later. Moreover, for some unexplainable reason for students it's such an honor to be chosen to screen share. They are eager to help and play their part in your lesson.
So, don't underestimate your students, they are a great help.
Impossible online, really?
Lots of teachers who went online tend to complaint that they cannot conduct the same activities that they used offline. I would disagree on that. 21st century has blessed us with numerus online tools for adapting typical offline activities. It is reasonable to give a few examples of classical offline activities used online.
Let's say, you have a crossword from extra resources of a course book. How to use it in your online class? Do not present it as a picture to your students with no editing functions. Adapt it into an online format.
Google some nice crossword generators, and you will be impressed with the variety of options. Depending on the platform, you can have different functions of use and control. For example, in a Word Wall platform you can assign the task to the whole group and after receiving their results, you can see the most problematic words.
Another popular activity that lots of teachers believe cannot be used for online classes is Bingo.
There are lots of online Bingo generators that can help you solve that problem. Share the link with your students and each of them with get an interactive online card that you previously created for your lesson. You can play it absolutely the same way you would in a real classroom.
Numerous activities, if not all, could be adapted for online classes. Online possibilities are really vast and unrestricted. Most importantly, don't be afraid to experiment.
If you ask your learners for help, they will be happy to be useful and, probably, will even provide you with some nice ideas as a younger, digital generation.
Which format do you prefer: online or offline?