7 time management tips for English teachers
7 time management tips for English teachers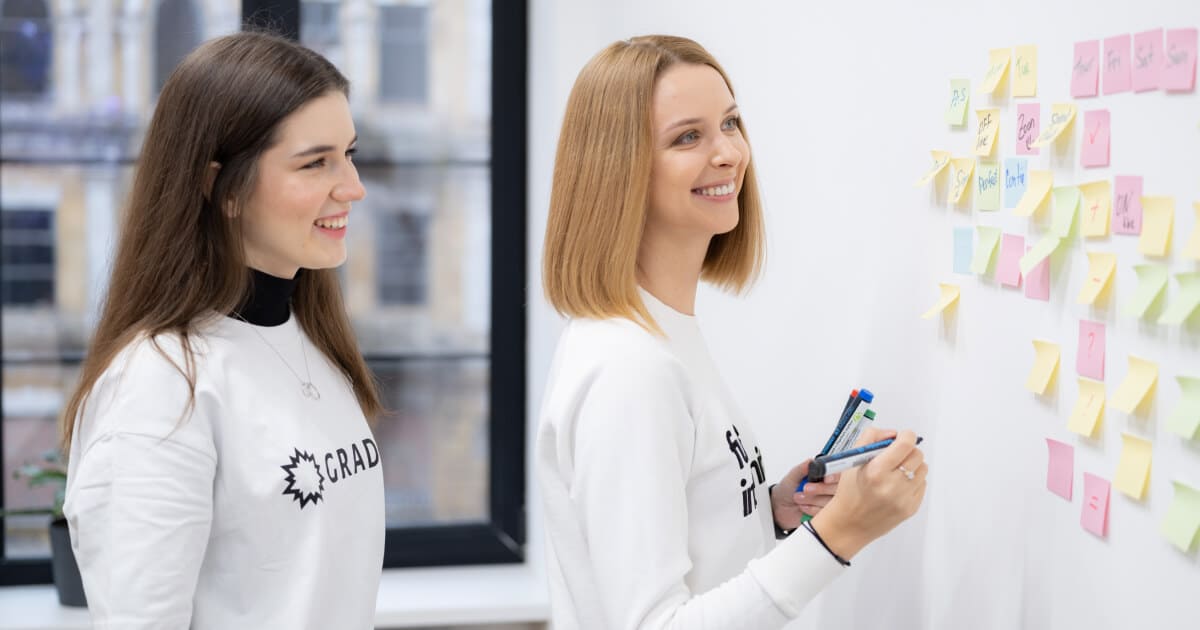 Whether you work in a public or language school, all teachers have one problem in common — we always lack time. It might seem that 16 or 20 teaching hours a week is not much. Moreover, some of us enjoy three months of summer off from school.
So where does the time disappear? Time passes absolutely differently for teachers. I think most of you will agree with that.
Lesson planning, finding materials such as games or other activities that are not in the coursebook, creating your own materials, checking students' papers, grading, doing paperwork, communicating with students and even parents outside of classes, and, finally, professional development — all these things take a lot of time, energy and require our efforts every day.
It doesn't matter if it's a real or a virtual classroom. Teaching online is sometimes much harder than offline. So what can we do to make our lives easier and find some time for ourselves?
Tip 1. Let the students do your job
In fact, when in classrooms, we quite often do things that students can handle on their own. For example, checking exercises and grading. Teachers regularly spend half or even most of the lesson trying to check the correct answers to the tasks with the whole class.
It won't hurt to weigh off your shoulders and let the students do that for you. Provide them with correct answers and ask to check their work on their own. Alternatively, they can do this in pairs, checking each other's answers.
Become an effective classroom manager
Tip 2. Use more student-centered activities
Student-centered activities such as working in pairs, groups, games, and speaking are important for the development of communication skills. Unfortunately, they are often lost during online classes. However, these are student-centered activities that increase their interaction time, reduce TTT significantly, and, therefore, teachers have to concentrate less.
All you have to do is a demo of how to complete tasks, put students in groups or pairs, and monitor. You will be surprised but most of the time students will work, not you.
Tip 3. If something went wrong, pretend it was your plan
The teacher cannot control absolutely everything. In the CELTA course, we are taught to anticipate most of the problems that may arise in the lesson, as well as to think about how to overcome them. However, it is impossible to predict everything down to the smallest detail.
We never know how many students will get sick and skip a class where we have planned a lot of pair work. We cannot be sure that the Internet connection will be stable, the presentation will work well, or a document will open.
The main thing is not to panic about how you will look in the eyes of students if something goes wrong.
You made the lesson plan yourself, they don't know what it was. Just breathe out and do everything as it should be. There are more important things to do in class that we should do with our students instead of worrying about what they might think of you. No one is perfect.
Tip 4. Learn to trust your students
Admit it, you often thought, 'If I'm not in the classroom, they don't work'. Congratulations, then you belong to X-managers. The theory of motivation by the American social psychologist Douglas McGregor can be perfectly applied in school realities, because every teacher is actually a manager.
As an X-manager, the teacher believes that students have an innate tendency to be lazy and will avoid work at the slightest opportunity. As a result, there is a need for strict control over them.
However, this approach becomes an obstacle to increasing students' productivity, because it is based on the threat of punishment.
Y-teachers believe that students have ambitions and inner incentives, strive to take more responsibility and exercise self-control and self-management. Students are considered to enjoy mental work. So opportunities for development, not rules become the priority.
The main motivator is the satisfaction with the work done, not the material reward or fear of punishment.
As an innovative teacher, try to reconsider your relationships with students and create a positive learning environment. Students need to be given more independence and autonomy rather than teacher control. Give them a choice. For example, you may offer them to choose what exercises they can do for homework.
If you have 3-4 tasks, ask them to choose only 2. You will be surprised, but a lot will do all 4 tasks. If you give them a choice to be responsible or not, they will definitely choose the first option.
When planning your lesson, think about what your students can do on their own and what you don't need to do. What will really work if they do it themselves?
Second, think about what exactly you need to do in class and what they can do at home. Third, make sure that students can choose what they want to do. Giving a choice is very important.
Also think about the benefits of individual work for students.
How will their skills and abilities develop? This is necessary in order to explain to students why they have to do this or that task. All these things will help you to reconsider your role as a teacher, and you will see that it is not necessary to be standing at the board for the whole lesson.
Instead, the teacher has to:
create and provide opportunities for students;
guide them in the right direction;
observe and monitor;
diagnose their needs and difficulties;
be an example.
Tip 6. Organize your workspace
No matter where you work, your workspace should be organized so that you can easily and quickly find everything you need for your work. This will save time and nerves. Teachers have more documents, games, writing materials, papers, books, plans, stickers and art accessories than the two needlework shops together.
You should feel comfortable in your workplace. If you are not satisfied with your environment, most likely, students will not like it either. Start with something easy, for example, your desk.
Think about how to arrange desks and chairs. Create special areas, such as reading corner, art shelf, center stage.
Don't forget to decorate your classroom or your background in Zoom, for example, with photos, posters, illustrations, etc.
Write down what you need to do during the day or week, and even the month. But in what order will you perform all these tasks? Here's what a daily to-do list might look like:
Grade 7A (subst.)
lesson planning for tmrw
gym
pay for services
make dinner
watch a webinar
Try the following model to prioritize your chores, and do what is really important to you.
URGENT
NOT URGENT
IMPORTANT

Grade 7A (subst.) (if I don't replace my colleague, the class will disrupt)
lesson planning for tmrw (it's also my job and I need to be ready for classes)

pay for services (I can do this by 20th September)
watch a webinar (important but i can do it on Saturday)

NOT IMPORTANT

gym (I can walk from work instead)

make dinner (it can be done by other family members )
For more on how to use the table above and other tips, watch this webinar:
Remember that time really flies, but you are the pilot of your time.