When a teacher needs skills: what to do if CELTA is expensive
When a teacher needs skills: what to do if CELTA is expensive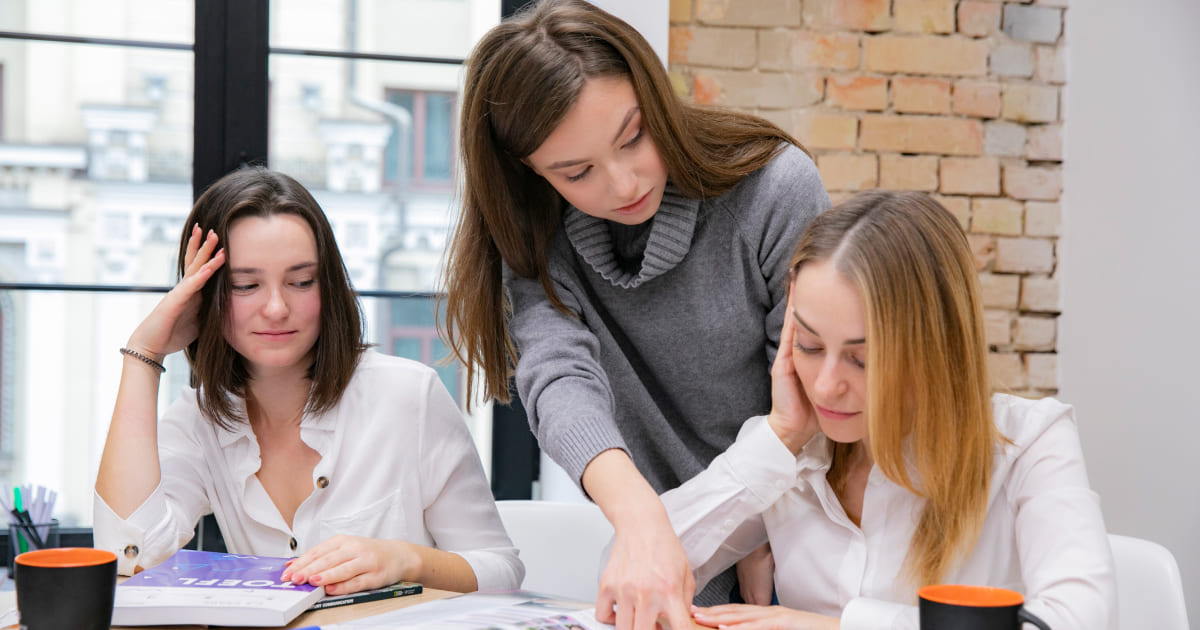 Teaching English is a career option for those who love languages and teaching. Teaching might also become an option for those who have a good command of English and need a job right away. For example, new teachers who move abroad for many reasons: being a traveler, a spouse of a relocated expat, or even being a refugee.
Having moved to a new place both experienced and new teachers face different challenges. For example, an employer demands a teaching qualification, or an experienced teacher who used to teach children needs to switch to adult classes, or a teacher fails to conduct a lesson with a group of international students, etc.
The CELTA is a solution to all mentioned problems. But what if a teacher lacks the time or is simply short of money to take this intensive course? The answer lies in seeking out the required skill itself. Let's see what skills you can boost with the Grade University platform.
Vocabulary and Grammar: how to analyse language and prepare for the lessons
Language analysis is not just an assignment that CELTA trainees complete throughout the course; it is also an essential skill that any language teacher needs to possess in order to effectively convey to their students the understanding of the grammar, vocabulary, functions, and other aspects of the language.
In the course Language Analysis for Teaching and CELTA, you will learn more about what it means to analyse language for teaching purposes, how to do so effectively, and how this can lead to a positive effect in the classroom.
Imagine you start a new class next week. You've got a great book. It's 400 pages thick and the needed part with the perfect tense, for example, is 40 pages. Processing the material, laying it on the lesson plan, indicating the priorities for your new class, anticipating the problems learners might have, and doing it all in short terms are skills you must possess.
Teacher's Book OR Personal Lesson Planning: how planning may help to comprehend everything
A Teacher's Book is a simple solution when you have to teach tomorrow.
However, students' progress and learning pace may vary, or the focus of a language school might differ from the publisher's one and instead of grammar, the course improves, for example, speaking skills, or writing lesson plans is an integral organizational part of teaching routine in a language school.
Then lesson planning becomes one of the skills teachers seek.
A 10-hour course Basics of Lesson Planning on Grade University Platform covers some parts of the CELTA program and prepares teachers for the training.
The course teaches you planning lessons from the very beginning:
planning vocabulary,
grammar practice,
analysing writing,
speaking lesson plans,
prioritizing,
understanding each language competence, etc.
The course tutor offers tips on developing your own lesson-planning strategy while spending less time on class preparation.
Should teachers giggle with students? OR How to create the learning atmosphere
In a perfect world, when looking for a job, a teacher who works with children gets students of desired age. However, in the real world, teachers often switch from children to adult or teen audiences and vice versa. In this case, being academically prepared might not be enough.
Empathy practices and gamification of learning so popular with children may be inappropriate or ineffective with adults.
In the course Superb EFL/ESL Classroom Management you are going to analyse problems teachers face in online and offline classrooms and get practical solutions that will help you get ready for unexpected situations and questions from students, and balance the students with different levels and abilities.
The courses mentioned above can help you at work right now. They are like bandaids for a teacher. Teachers take the CELTA when they are ready to upgrade their whole performance to another level. Because of this, CELTA is listed as a quality feature in the profiles of teachers in high demand on the websites of prestigious language schools.
Fundamentals of Teaching and Learning English aka Why CELTA?