Short stories for ESL students of all levels
Short stories for ESL students of all levels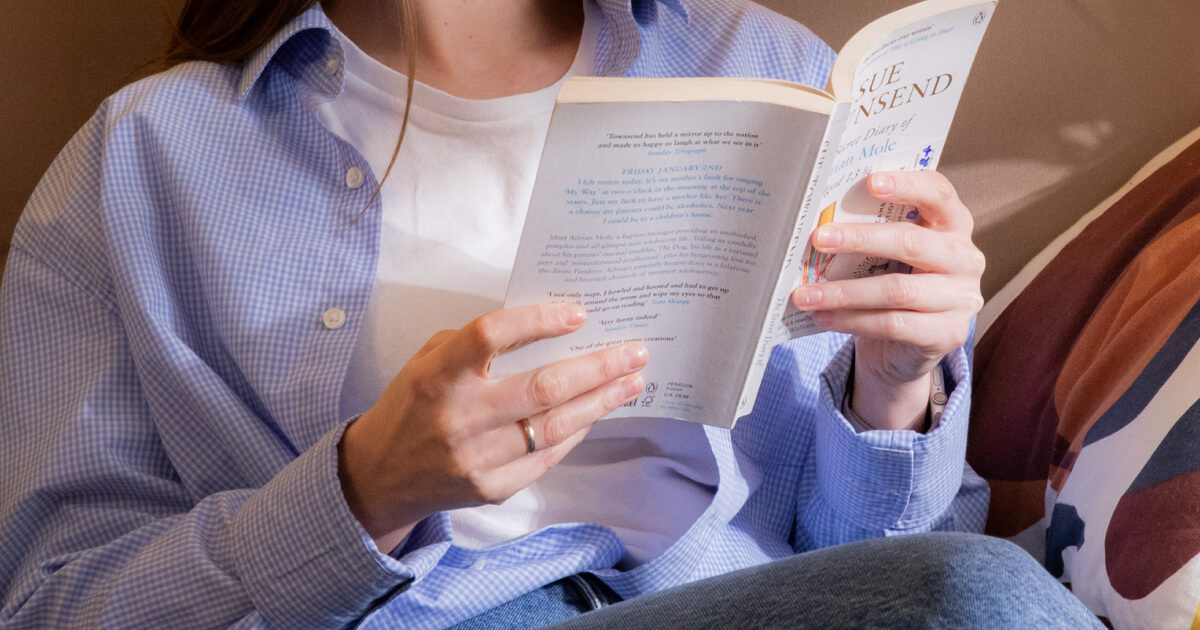 Students often wonder how to improve their vocabulary as endless wordlists don't usually help.
However, both teachers and students often underestimate the power of ESL short stories! They are fun, interesting, thought-provoking and can suit all levels and tastes.
In this article we are going to present some great ESL short stories you can use to spice up your classes.
Why should your students read short stories?
But first of all, why should the students read short stories? What is the right level to start from?
Actually, you may start right after students learn some basic vocabulary, functional language and grammar and continue up to the advanced stage.
The advantages of reading short stories are the following:
Students become more exposed to the language through reading.
Students see the real context for using some vocabulary and grammar.
Students discover less common meanings of certain words and phrases.
Students have a chance to see some rare idioms and collocations.
Students actually learn the words that repeatedly appear in the text.
A short story may be a source of inspiration for the whole lesson's context.
With such a large number of pros, why don't we look at some short stories for English classes that might be useful for ESL lessons?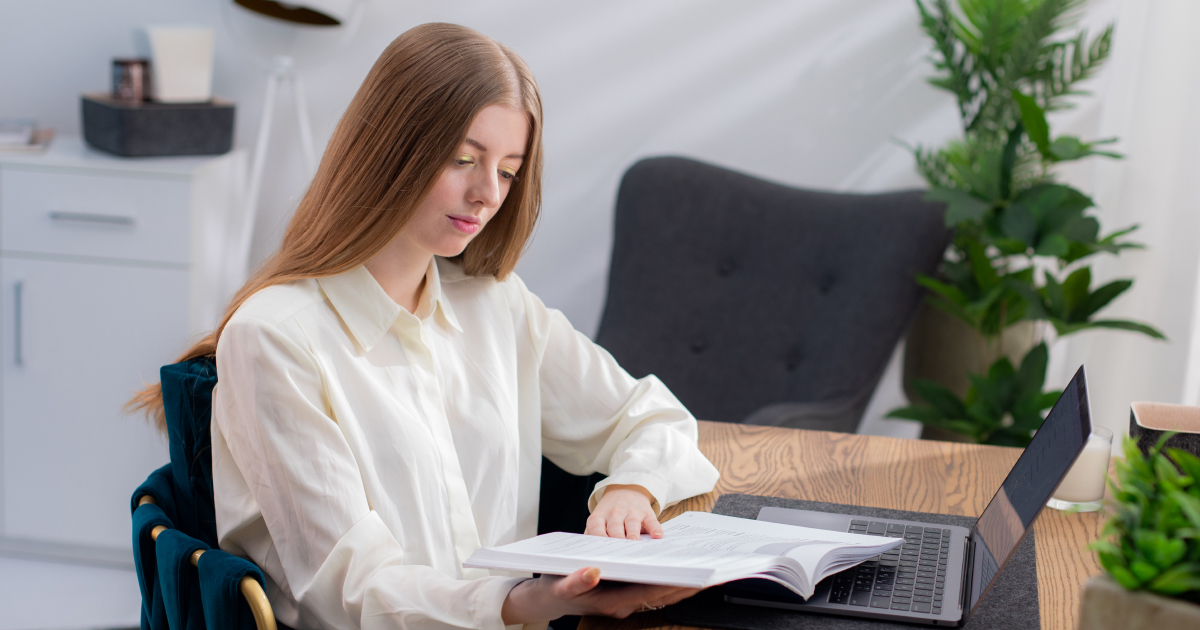 Short stories for ESL students (beginners)
One of the most popular misconceptions about ESL beginners is that they are not able to read authentic materials unless they are cut, adapted or translated.
Well, that's kind of true, of course.
However, there are still some short stories your students may both enjoy and benefit from. Let's look through this list:
Teach your beginner students to read
"The Selfish Giant" by Oscar Wilde
"The Selfish Giant" is an amazing and captivating fairy tale written by the author of the famous novel "The Picture of Dorian Grey".
Although the genre seems a little bit childish, you don't have such an impression thanks to the unique style of Oscar Wilde.
The story presents us the tale about a Giant who is used to being very selfish. That is why he makes the children who want to play in his garden go away and doesn't let them come back.
After this deed the spring refuses to come to the Giant's garden and please him with the birds' songs and flowers' blossom. The Giant realizes that he needs to change in order to get his old life back.
This story is great for beginners because it has a pretty easy plot and is not very difficult to discuss.
Moreover, it includes some words and phrases that are going to be new for your starters.
Also, if you are interested in similar short stories for ESL adults, you can always check the whole short story collection called "The Happy Prince and Other Stories". They are all worth reading with your ESL beginners.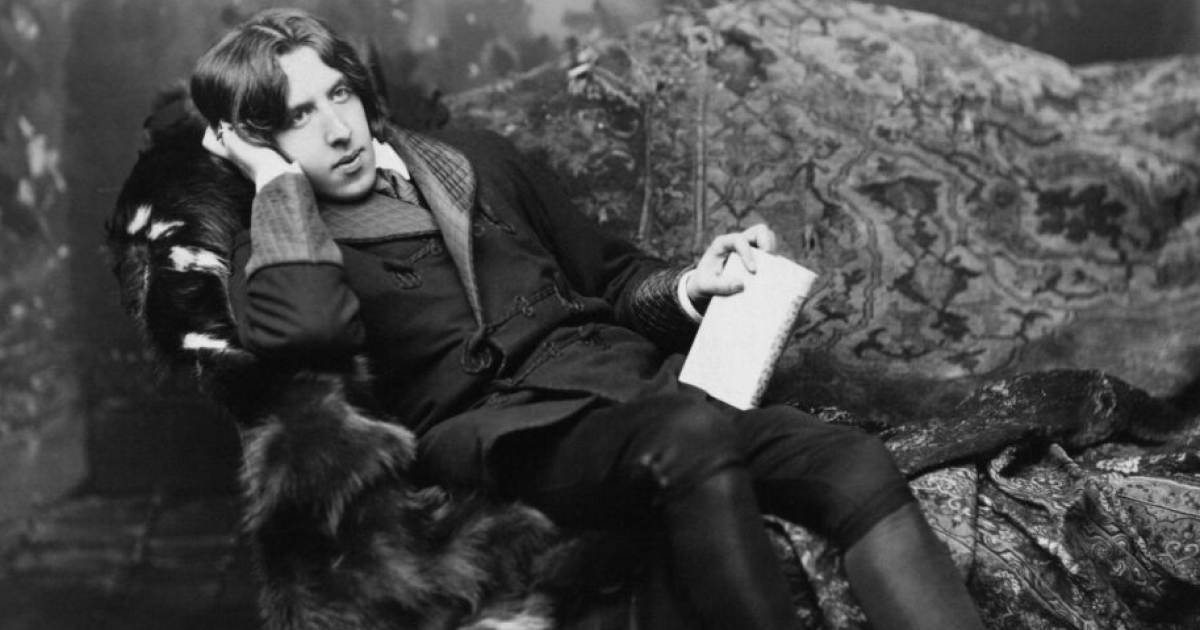 Oscar Wilde
"Forgotten" by Anne Mazer
"Forgotten" is a simple but fascinating short story.
Written by an author who is primarily focused on writing for children, it has a light and highly accessible style perfect even for students who are only beginning their ESL journey.
At the same time, "Forgotten" is for sure not a story for children. Vice versa, it is a deeply metaphorical story for adults who tend to forget about their children due to such family issues as divorce or the birth of a new baby.
The story gives us a new, unexpected perspective on the feelings of the children in such situations.
The story is interesting, well-written, short, easy to read, and provokes a lot of further reflections. What can be better than that for a start?
Learn more about using authentic materials
"Faster" by Margaret Atwood
The style of Margaret Atwood, a famous Canadian author, is known to be powerful but laconic at the same time. That makes her texts a perfect read for students who are still working on expanding their vocabulary and knowledge of grammar.
"Faster" is a short fable about the nature of a modern person, modern lifestyle, and the way we want everything to happen faster and faster.
This is an amazing read for any level because the sense that is put into these simple words can be discussed at any level, expanded and interpreted as much as one may wish.
However, for beginner ESL students it is a chance to be exposed to some authentic materials of extremely high quality and artistic value.
So, I think that is a chance we should not miss.
After all, our task is to make them interested in reading too, as that is something that defines their future progress.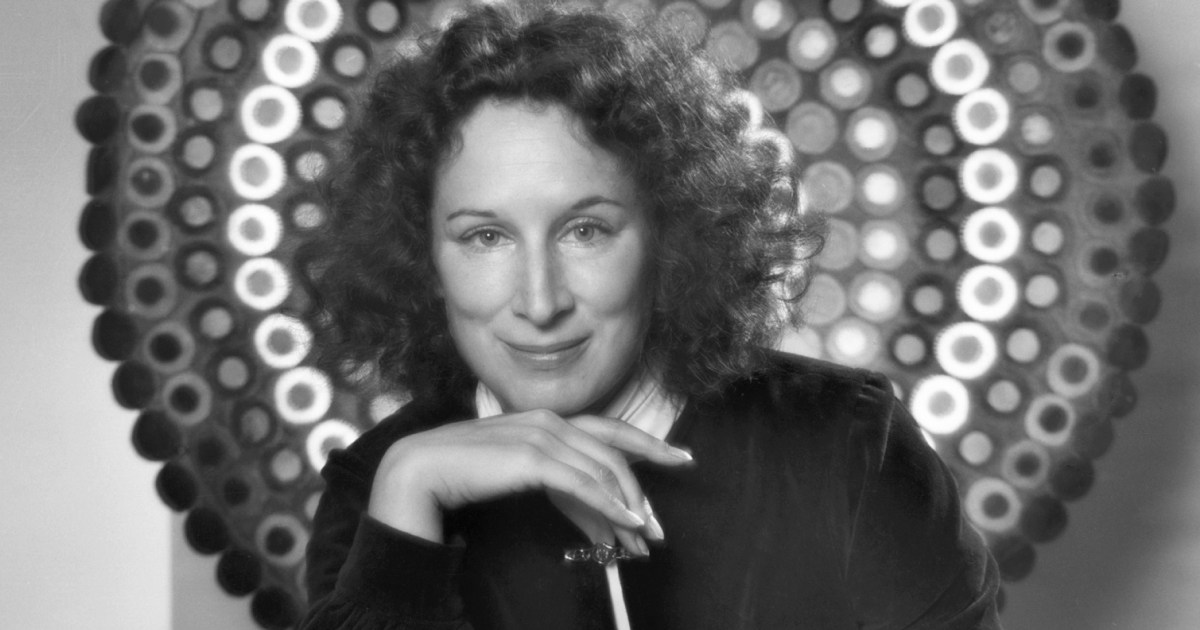 Margaret Atwood
Short stories for ESL students (intermediate)
This is where it's getting more and more interesting. Your choice of ESL short stories becomes weirder and weirder, you may experiment with genres, styles and levels of difficulty more.
Here are some ideas for short texts for ESL students of intermediate level:
Looking for more short stories ideas?
"The Lesson" by Toni Cade Bambara
Through this story Toni Cade Bambara invites us into the lives of black kids and their young teacher who decides to organize a short trip to the center of New York.
The kids who don't have any pencil boxes or tables to study on, see a big toy boat that costs more than their parents can earn in months.
The story is perfect for the discussion on inequality, white privilege and many other important global issues.
It is also great if you want to introduce some English slang words to your students. Toni Cade Bambara does a terrific job of depicting the thoughts, language and feelings of the kids. That is why it is definitely a very captivating and beneficial read.
Teaching English through the exposure
"2BR02B" by Kurt Vonnegut
What would our lives be like if all the diseases were cured, all the wars ended and all the problems were solved? What would it be like if the issue of overpopulation was not an issue anymore and the growth of the population was controlled by a special system?
We get the idea about all of that from this amazing dystopian short story by Kurt Vonnegut.
As usual, he pleases us with his unique writing style, excellent irony, interesting intertextual references, and a lot of highly engaging dialogues.
It is a perfect read to see exquisite English-speaking dialogues and descriptions and provoke a lively discussion after.
The text is not too difficult but can definitely give some idea of how English sarcasm looks like and how it can be used.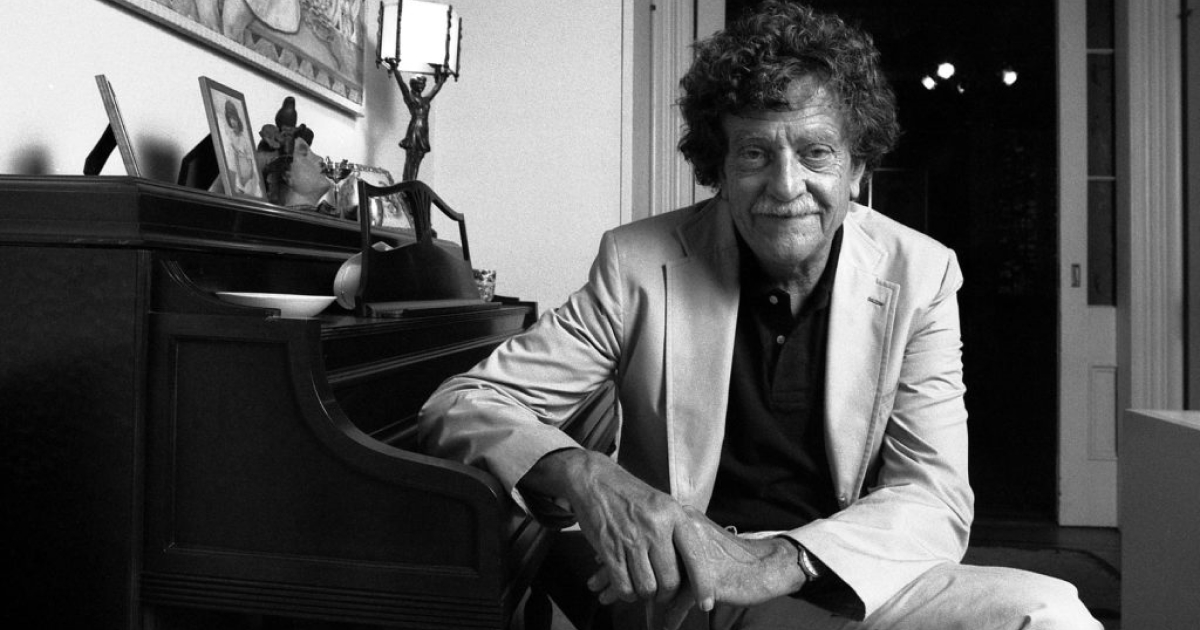 Kurt Vonnegut
"Good-by, Herman!" by John O'Hara
"Good-bye, Herman!" is a story written by one of the most prolific short story authors in American history.
John O'Hara's writing on the topic of upper-class lives of the American 30s is both excessive and unforgettable. He has the ability to tell a lot by telling almost nothing. "Good-bye, Herman!" is an example of this kind of writing.
The story is centered around the arrival of an old hairdresser who comes to see the son of his old client who recently passed away.
The short but meaningful dialogue that happens between the two makes the reader reflect on devotion, age and relationship.
Are you more interested in movies?
Short stories for ESL students (advanced)
At this point, anything goes as your students are proficient enough to deal with any type of reading, including pretty difficult texts.
Here are some of my ideas on what short stories for ESL adults I like to discuss with my adult students:
"Shhh" by NoViolet Bulawayo
If you want to discuss family, tradition, culture, religion and how exactly it shapes one's personality, this short story which can be read separately or in a link with other ESL short stories in the "We Need New Names" collection.
NoViolet Bulawayo depicts a young African girl who is going through the return of her father who left her. However, he comes back not to see his child. He comes home to die because he is sick with AIDs.
Love and hate, modernity and tradition, nowadays illnesses – these are the topics that may be discussed with the help of this perfectly written and unique short story.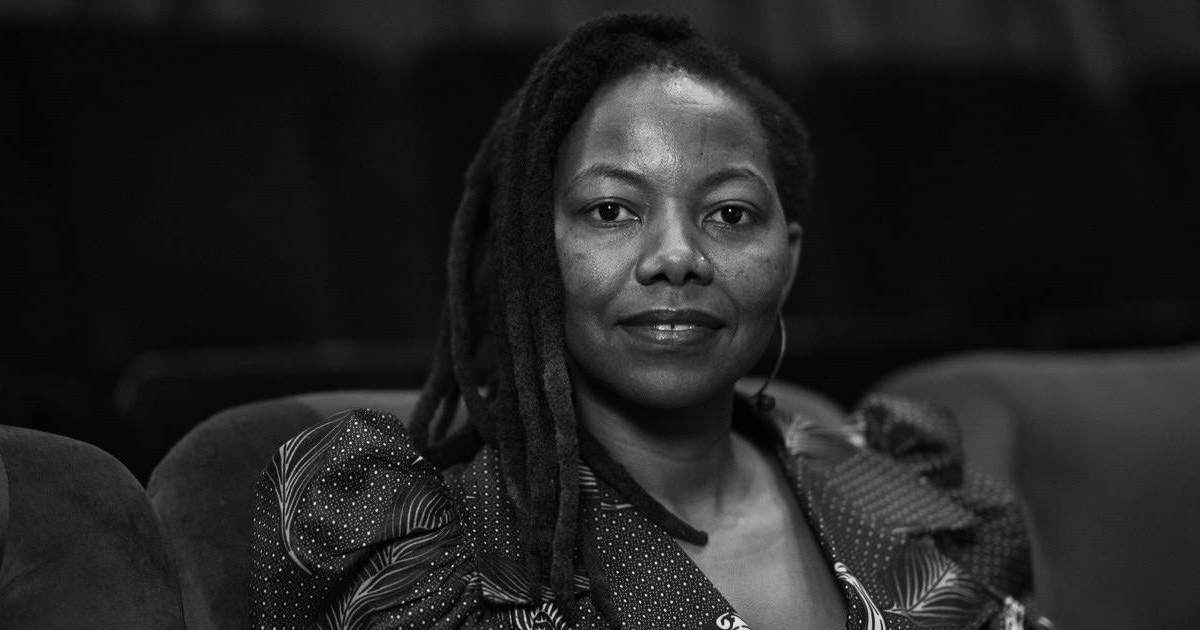 NoViolet Bulawayo
"Orientation" by Daniel Orozco
This story is basically a shorter and darker version of "The Office" TV–show.
The story is written as a mono-narrative of an office worker who meets a newcomer and needs to show them around. The orientation gradually turns into gossiping and dirty talk.
The plot may seem not so special, however, here it is the style that matters the most.
It is a perfect read if you want to discuss the topic of the working environment, modern workplaces, and the pros and cons of different jobs.
Want to know how to run speaking clubs effectively?
"The Yellow Wallpaper" by Charlotte Perkins Stetson
"The Yellow Wallpaper" is one of the first short stories that raised the questions of women's mental health, motherhood and rights in English literature.
The main character suffers from depression, but her husband does not want to treat the problem seriously.
Yellow wallpaper becomes a symbol of all the decisions that were made instead of her, all the things that she hated and suffered from but had to accept and get used to.
This is a deep and powerful narration that won't leave any of your students unimpressed. That is why try discussing this story with your advanced students next time you are going to use some short stories for English classes, especially if the objective of your lesson is mental health and women's rights.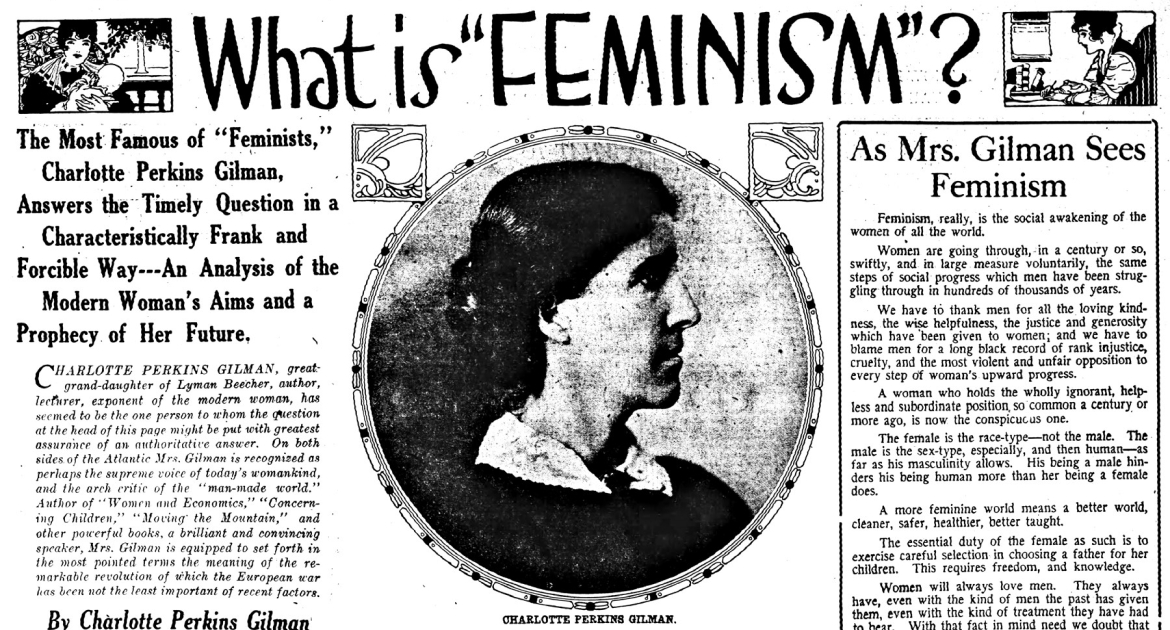 Charlotte Perkins Stetson
And now let's sum up this article by answering the question!
Students can't really read any non-adapted short stories at A1 or A2 level.