Finding Your Place: Top Resources to Find Job Opportunities Abroad
Finding Your Place: Top Resources to Find Job Opportunities Abroad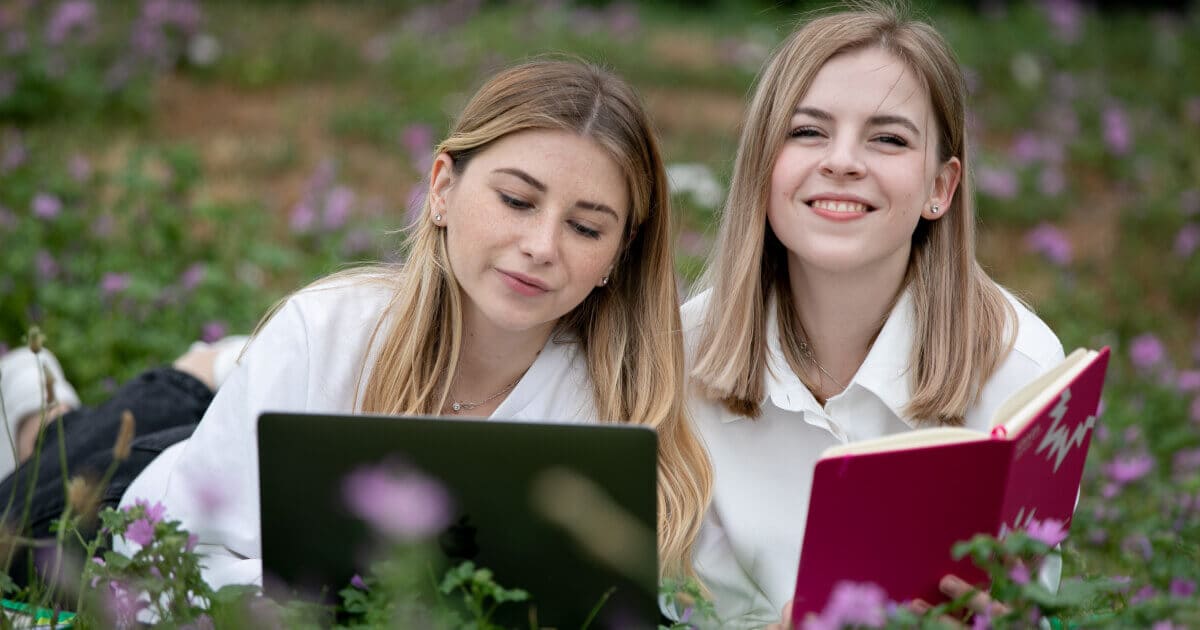 Where can I look for a job?
We have already talked about the education and experience that you need, expenses that you may have, the salary that you are going to have, and things you need to keep in mind while searching for a job opportunity abroad. The only question now is where to start in the search.
So, today we are ready to present some most popular programs and recruiting sites to begin with.
Improve your online teaching skills
We have already mentioned this abbreviation above as a way to raise your qualifications and be more competitive while applying for the new position.
However, TEFL is not only a studying opportunity but also a great source of job offers that may suit you.
"On successful completion of our TEFL courses, you can start applying for teaching jobs abroad on our exclusive jobs board. Remember to check back regularly, new exciting TEFL jobs are posted daily", the site says.
In addition, TEFL doesn't focus on several countries specifically but has a huge range of opportunities all over the world. The program also has some sites which would be useful for anybody interested in proceeding with their career abroad.
Here are some useful links for TEFL resources:
TEFL.com to find fresh job ads from all around the world
The TEFL Academy to find even more ads and advice
TEFL.org if you are interested in other people's journeys.
The programs that will be presented below are run by a specific country's ministry of education and that is why are centered around a specific country. Some of them are among the most common ways to get a job.
TAPIF (Teaching Assistance Program in France) helps 20-35-year-old Americans to get a job as assistant English teachers in elementary and secondary schools throughout France. The program is supported by the French Ministry of Education and the Cultural Services of The French Embassy.
Teaching experience in France lasts for seven months from October 1 to April 30. Participants are supposed to work 12 hours per week in up to three different schools.
According to the program's policy, assignments might be given in school districts in France or in overseas departments such as French Guiana, Guadeloupe, Martinique, and Réunion.
Among the pleasant benefits of the work, there is a stipend (approximately 790 Euro per month), health insurance, and a long-stay work visa for France covering the duration of their assignment with TAPIF.
Useful links:
CETP (Central European Teaching Program) is the largest organization that provides English-speaking teachers to public schools in Hungary.
Although the participants are supposed to pay the fee, there are a lot of benefits here too. During the time in CETP, teachers are paid the same salary as Hungarian colleagues, get national health insurance, are provided with private apartments with utilities included, are not required to pay income tax, and receive paid holidays.
If a CETP teacher has a student loan, the program can provide help with the loan deferment. Moreover, teachers are also provided with a work visa.
Useful links:
If you are looking for teaching opportunities in Spain, you should check out NALCAP (North American Language and Culture Assistants Program) which is supported by the Spanish Ministry of Education, Culture, and Sport.
NALCAP focuses on providing native speakers from the U.S. and Canada with teaching opportunities in Spain.
The conditions are pretty similar to TAPIF:
participants are supposed to work 12 hours per week at the assigned schools;
assignments may also be given either in Spain or in overseas regions like the Canary Islands or Mallorca;
a stipend, health insurance, and a visa covering the whole duration of the work in Spain are received.
However, the participants are responsible for covering the cost of traveling and housing.
Useful links:
JET (Japan Exchange and Teaching) is one of the oldest programs also sponsored by the government. This highly competitive program hires native speakers with university education to teach English in Japan.
JET participants usually work as assistants to Japanese English teachers. Still, the responsibilities may be wider and vary from one educational establishment to another.
JET takes from one to five years. Participants normally work 35 hours per week from Monday to Friday. They also get 20 paid days of vacation a year. Flights to Japan are provided by the program while housing may or may not be given.
Useful links:
What to do if CELTA is expensive
EPIK (English Program in Korea) is a program that is sponsored by the Korean Ministry of Education and is focused on placing foreign teachers at schools around the country.
Participants mainly work at primary or secondary schools 8 hours per day, from Monday to Friday.
EPIK teachers get free housing, medical insurance, roundtrip airfare, and one-month severance pay. Teachers are also provided with eighteen paid vacation days and days off on National Holidays.
Useful links:
Checking out recruiting sites is another great way to find your perfect job abroad. Here you can find both programs like TEFL and private schools' ads.
These sites often cover either a specific region or all countries around the world, so you have an enormous range of options to choose from.
In addition, there are often a lot of useful tips, comments and articles which you can use to learn even more about the topic.
Here are some of the sites you can check out:
Like any other industry, teaching abroad is used as a way to fool trustful people and never actually help them.
Here are some ways to spot a suspicious job offer:
They insist on sending money.
They have no reputation and it is hard to find some testimony to prove it.
They have no online presence.
All contact information is not attached to the school domain.
They have poor communication.
Here, the best advice would be to trust yourself. If you feel like the opportunity is too good to be true, too easy, too expensive, and so on, it likely is, indeed.
To sum up, there are more opportunities than it is possible to handle or put into one article.
Each of them promises adventures, meeting new people, and having the experience of your life. The worst thing we can do is just pass by. It is not an easy path but we are sure that it is one of the brightest, the most rewarding, and the most memorable ones.