Teach ESL in Spain: Everything you need to know
Teach ESL in Spain: Everything you need to know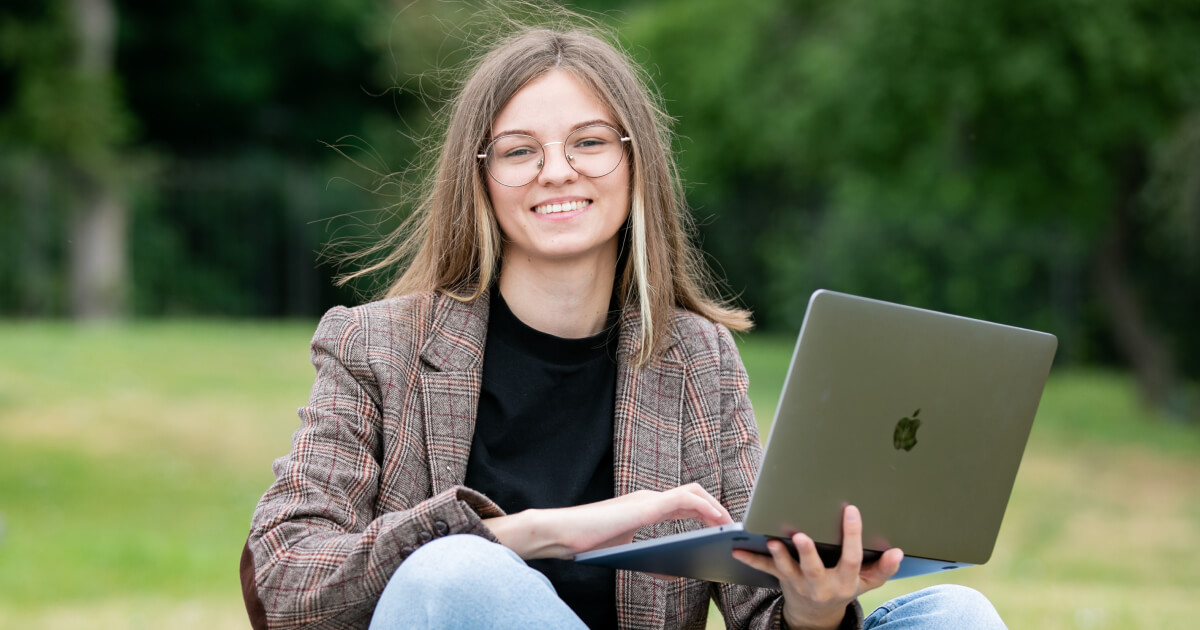 Lively, vibrant Spain, with its breathtaking sceneries, rich past, and some of the greatest cuisine you'll ever taste, is meant to be discovered. The good news is that everyone (including TEFL teachers!) is welcome at this endless celebration of life.
If you are considering moving abroad and beginning to teach ESL in Spain, this article will help you create a checklist of all the things you need to know before the start of your professional journey!
Where to look for job opportunities abroad?
Reasons to teach English in Spain
The reasons to start your TEFL career in Spain are countless:
There are many picturesque historical destinations to visit between the classes
The weather is amazing so it's your chance to spend much more time outdoors or even conduct your lessons outside, why not? :)
Many working places hire teachers without a degree
There are plenty of job opportunities for people without teaching experience
Unlike some the countries, there are no age limits for English teachers in Spain
It is possible to find a good position for non-native speakers
After working in Spain for some time you are likely to master one of the most spoken foreign languages in the world
The salary is higher than in some other countries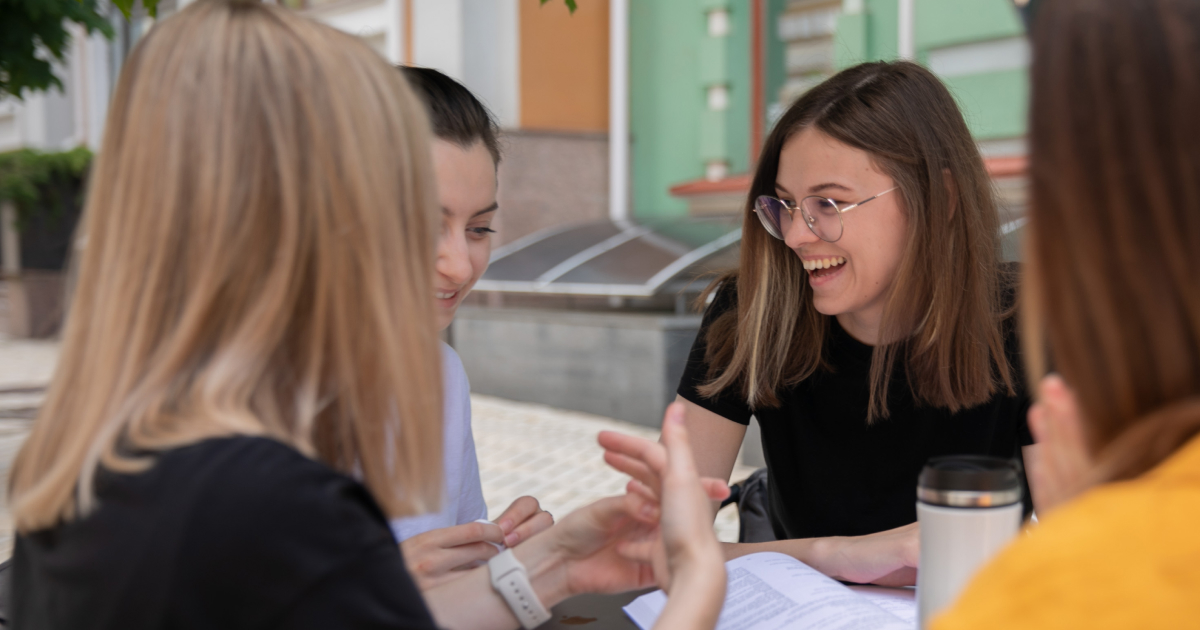 Qualifications and requirements you need to teach TEFL in Spain
Now that you know what to expect and have decided to give it a go, you will need a short list of things you need to check before you start. Here is a checklist to help you:
The proficiency level
Certain language schools can demand a degree or other credentials.
Nonetheless, there is a strong demand for English language instruction here, which is why native speakers are considered to be the best English teachers in Spain (even without a degree).
So naturally a high level of English language proficiency is a must.
Is it possible to teach without degree?
A four-year college degree is typically not required to become an English teacher in Spain.
It is also common for families or language schools to hire English teachers who are TEFL-certified native speakers instead of placing a high value on a four-year degree.
Therefore, you can teach English in Spain without a degree since there will be positions available for TEFL-certified teachers only.
The job hunt, however, is almost unavoidable.
TEFL certification
But don't be sad if you are not a native speaker.
TEFL certification can guarantee you a great teaching position almost anywhere in the world.
TEFL certification is an intense teacher training course where professionals get important theoretical insights as well as practical experience.
If you don't know where to start with your TEFL certification, Grade University specialists will be happy to assist you with the preparation.
Undoubtedly, moving abroad and looking for a job there always means some paperwork.
Getting TEFL certified and teaching according to the law on a student visa is the most common way to become an English teacher in Spain as it can be challenging for Americans and other non-EU residents to get legitimate work visas to teach English.
With the help of a student visa, you may live and teach TEFL in Spain with legal status.
However, feel free to look for more possible opportunities on the official website of your county's embassy.
Language
Another common question is the question of the language: whether a potential TEFL teacher in Spain has to be fluent in Spanish.
Well, while you might never need Spanish for your job, you will need it to communicate with local people. So, it's better to take some Spanish courses and learn the basics.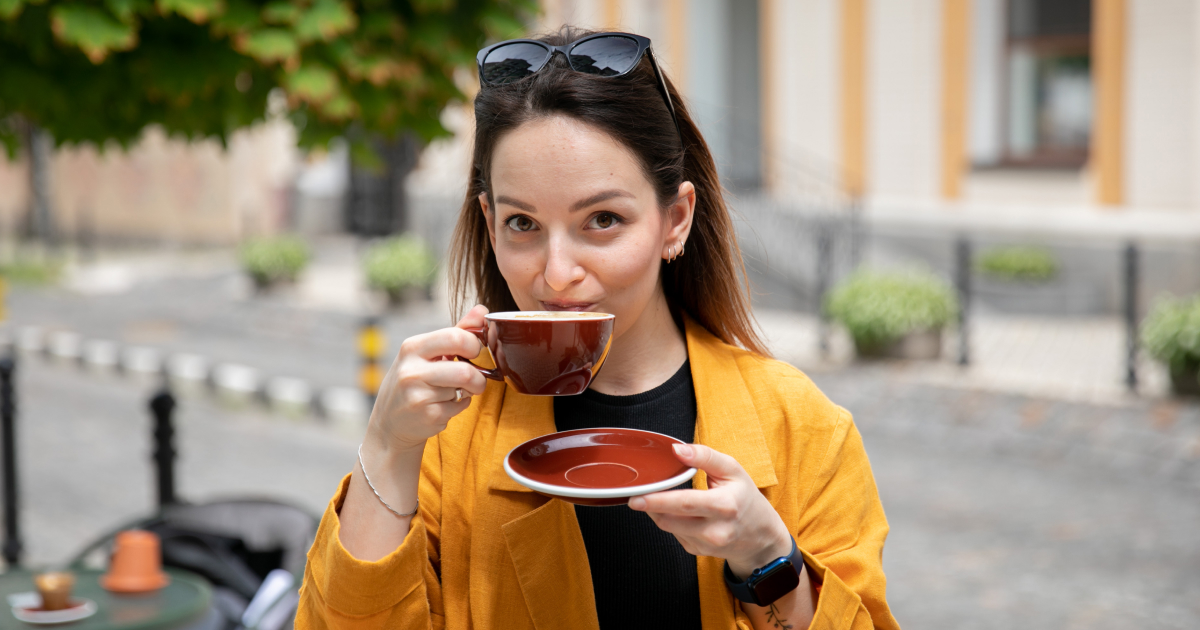 Jobs for English teachers in Spain
As for the typical jobs you can occupy in Spain as a TEFL teacher, they are the following:
Teachers in public schools
Teachers in language schools
Teachers in international schools
Assistant of the teacher
Private tutor
The best places to teach English in Spain
Now, after checking all the requirements and reasons to work in Spain, you are ready to look for a perfect destination.
Below, we have prepared a list of the most popular places to work as a TEFL teacher in Spain. Read carefully and choose your perfect city!
All you need to know about teaching abroad
The Spanish dynamic capital city, Madrid, is considered to be one of the most incredible places in Europe.
Madrid genuinely has something special to offer everyone with its historic buildings, vibrant atmosphere, and breathtaking scenery.
The city itself is full of attractions, including the magnificent Plaza Mayor, the galleries that make up the so-called Golden Triangle of Art, and wonderful places to eat that provide authentic Spanish cuisine.
No wonder, that here you are going to meet a lot of people from all over the world in need of the teacher's help.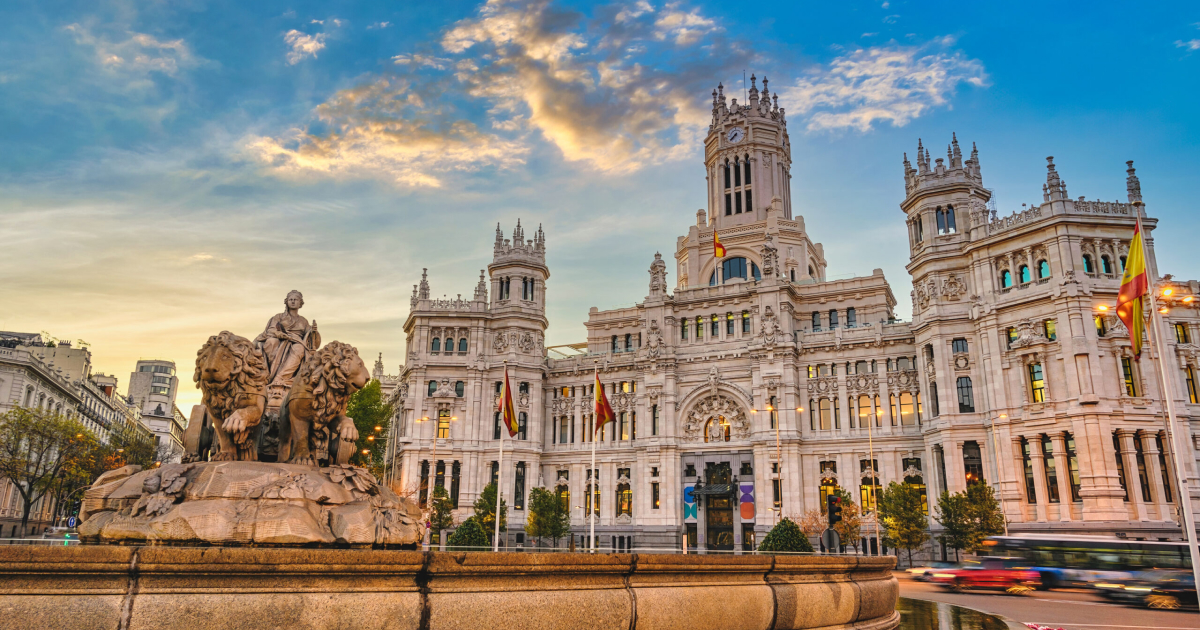 In the center of Spain's Catalonia region lies the dynamic and exciting city of Barcelona. This extraordinary location's breathtaking architecture, fascinating culture, and luxurious beaches will meet you as soon as you arrive.
Las Ramblas, a lengthy promenade dotted with outdoor cafés, eating places, and street performers, is one of Barcelona's most stunning sights. If you are not a fan of cultural experiences, Barcelona has one of the greatest shopping places in Europe, so its vibrant markets, upscale malls, and boutique stores won't let you stay indifferent.
Barcelona is a great city because of all these facilities and the wonderful, warm Mediterranean climate.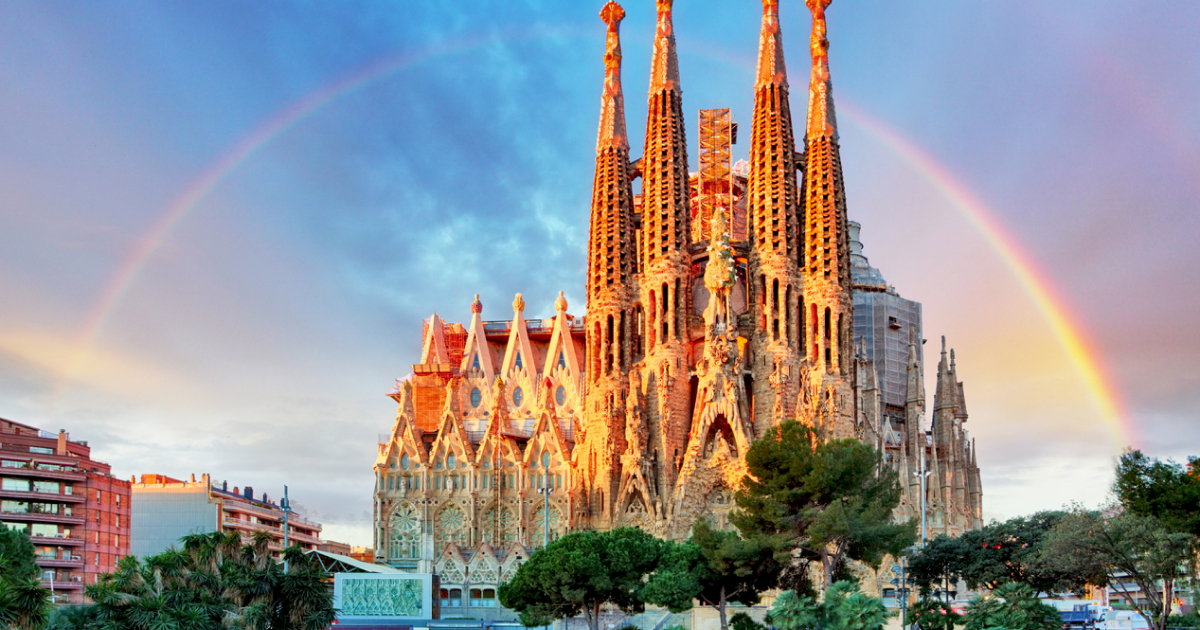 Seville, Spain, is a beloved travel destination because of its rich natural beauty, ancient buildings, and dynamic culture. Calm, peaceful vibes fill the city streets, which are filled with elegant orange trees and warm Mediterranean sunlight.
Seville is also home to several historic sites, including the magnificent Plaza de España and the Alcázar Palace.
Apart from its vast historical past, the city offers an extensive number of contemporary attractions, such as the interactive Seville Aquarium and the Isla Magica theme park.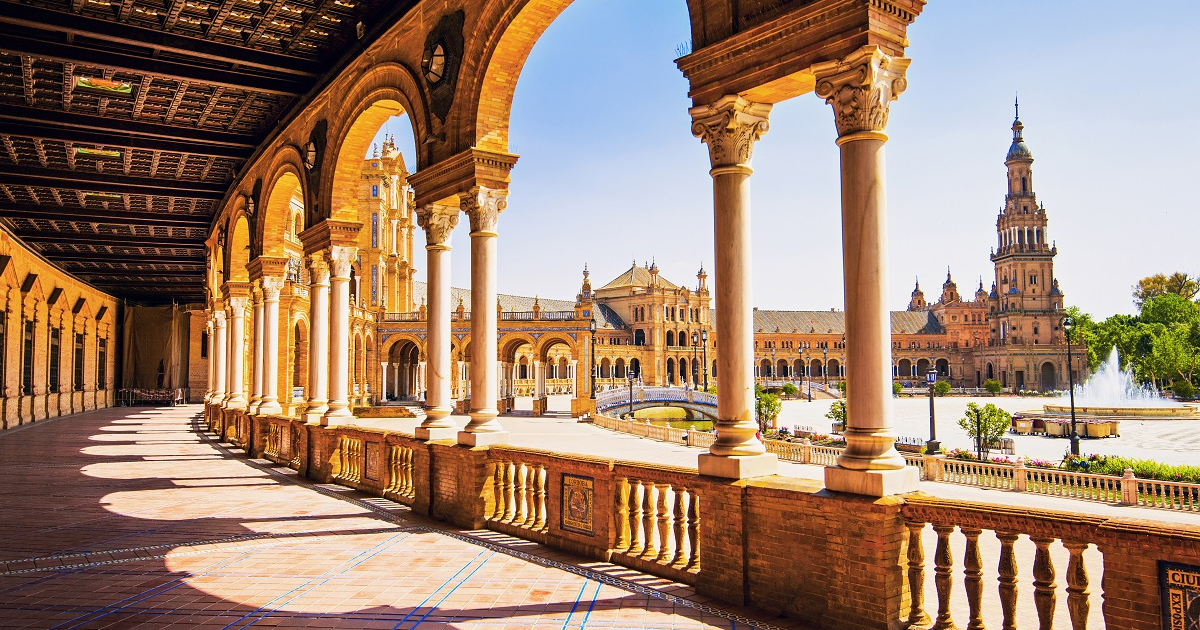 If you want to live in a pleasant teaching environment, Malaga, Spain, is a great choice as this vibrant coastal city has earned the reputation of the Costa del Sol's cultural capital.
Malaga is well-known for its breathtaking coastline and historic attractions, which bring in visitors from all over the world. Guests may get a look into the past at historical sites like Castillo de Gibralfaro and Alcazaba Fortress, while modern art enthusiasts can explore the city's numerous modern art galleries.
Malaga is indeed one of the most remarkable holiday destinations because of its sunny beaches, mouthwatering cuisine, exciting nightlife, rich architectural legacy, and hospitable residents. Can you imagine working and living there?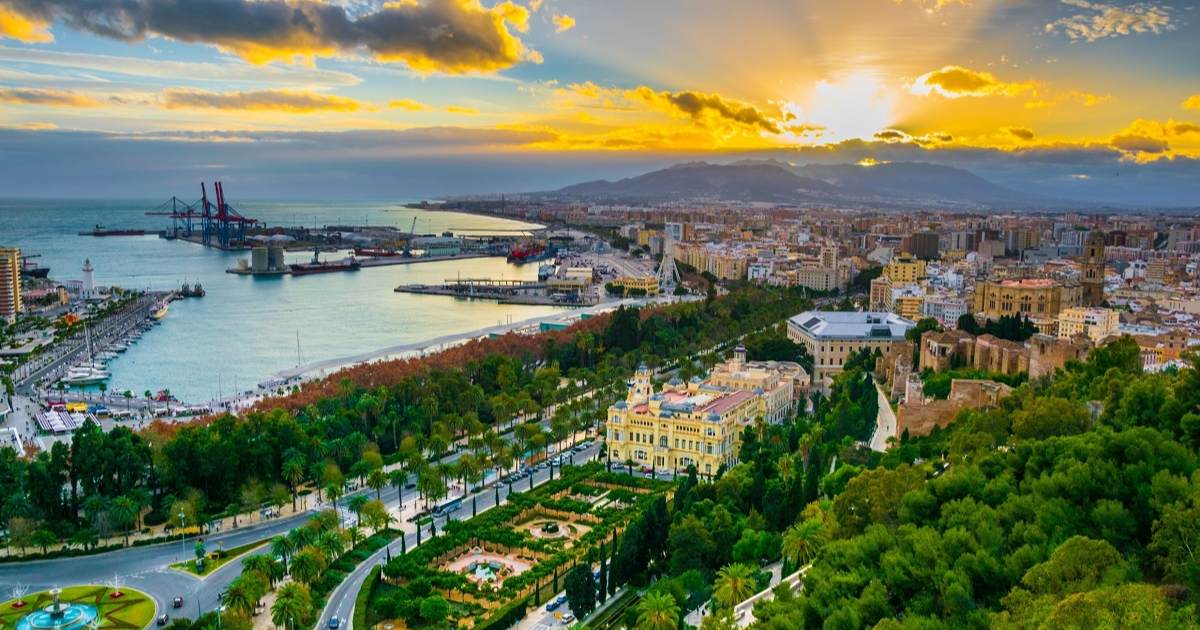 We hope that we have managed to give some overview of how to teach English in Spain. If you have some more questions about teaching English abroad in Spain or generally starting your international teaching career, make sure you are well-prepared for it by Grade University!
Do you need a degree to teach in Spain?