Teaching Without a Degree: Myth or Reality
Teaching Without a Degree: Myth or Reality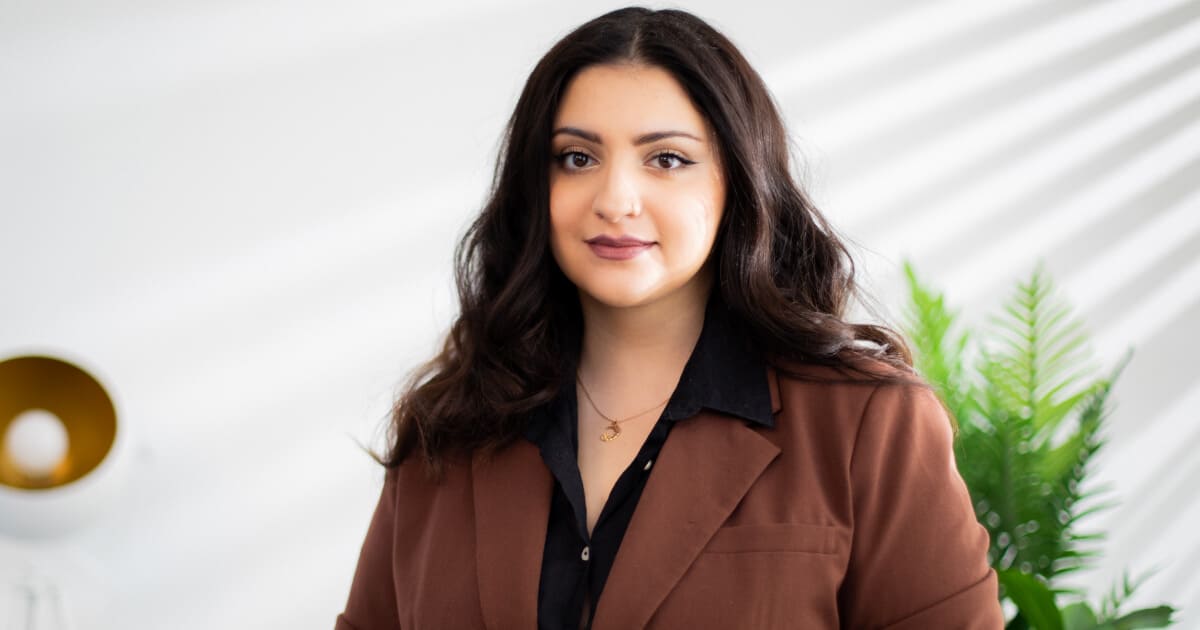 Not all the teachers were taught to be teachers. The percentage differs from place to place, however in the USA, for instance, over 20% of state teachers don't have a degree in education, let alone private teachers, tutors, etc. Now more and more we hear the narrative stating that a university degree is not needed if you want to be a professional.
But what about ELT? How to become a teacher without a teaching degree? Let's see.
What requirements should I meet as an English teacher?
The ability to use a variety of approaches and methods, such as guided discovery, communicative approach, lexical approach, and task-based learning, as well as having an ELT qualification are the main requirements for teaching English as a second language. Therefore, it is best to thoroughly research some theory or enroll in one of the courses for teachers like TESL before applying for an ESL teaching post.
The criteria for an ESL instructor might vary from one location to another, and a lot depends on the performance and experience of the applicant. Sometimes all it takes to begin working in the field is language proficiency and a lot of passion.
People with four-year degrees in teaching, writing, linguistics, English, or another language and literature are typically preferred by schools. The process of earning a degree from a university is frequently seen as more than just a testament to your knowledge; rather, it serves as an opportunity to learn important soft skills, work on projects, and interact with a variety of people.
So it seems sense that having this sort of expertise might be helpful for someone who wants to become an ESL specialist.
However, if you don't have a degree yet, or you specialize in a different field, it is not a reason to give up on the idea to become a teacher. There are many more important things to consider than a university degree.
What should I do if I have no degree?
Get certified by the teacher training courses
In the majority of situations having a college degree is not a deal-breaker. Getting the proper accreditation that shows your proficiency in teaching English is a far more crucial aspect. You can get certifications like TEFL, TESL, TESOL, CELTA, and DELTA.
| | |
| --- | --- |
| Abbreviation | Use |
| TEFL (Teaching English as a Foreign Language) | allows teaching English in places where English is not a native language |
| TESL (Teaching English as a Second Language) | proves an ability to teach English to non-English speakers in a country where English is the first language |
| TESOL (Teaching English to Speakers of Other Languages) | is an umbrella term that combines qualifications of both TEFL and TESL |
| CELTA (Certificate in Teaching English to Speakers of Other Languages) | is a qualification provided by Cambridge English Language Assessment. |
| DELTA (Diploma in Teaching English to Speakers of Other Languages) | is the most advanced and the highest teaching qualification provided by Cambridge English Language Assessment. |
Completing ESL training for teachers not only makes you more interesting for potential employers. It also expands your horizons in terms of teaching approaches and gives you the opportunity to work and travel as all of these teaching credentials are globally recognized.
That is why having such kind of certification is much more useful as the knowledge and skills you get during one of these teacher training courses are a lot more practical, actual, and modern than the one that you get at the university.
Take care of your CV and portfolio
Employers are often interested in your working experience, projects, volunteering activities, and hobbies if you don't have a degree. While graduates of certain colleges are associated with the reputation of the educational establishments they have been studying at, people without a degree are often expected to have some professional projects that they were contributing to instead of intense studying, so be ready to present your personality and show your portfolio which is the best way to familiarize people with your achievements.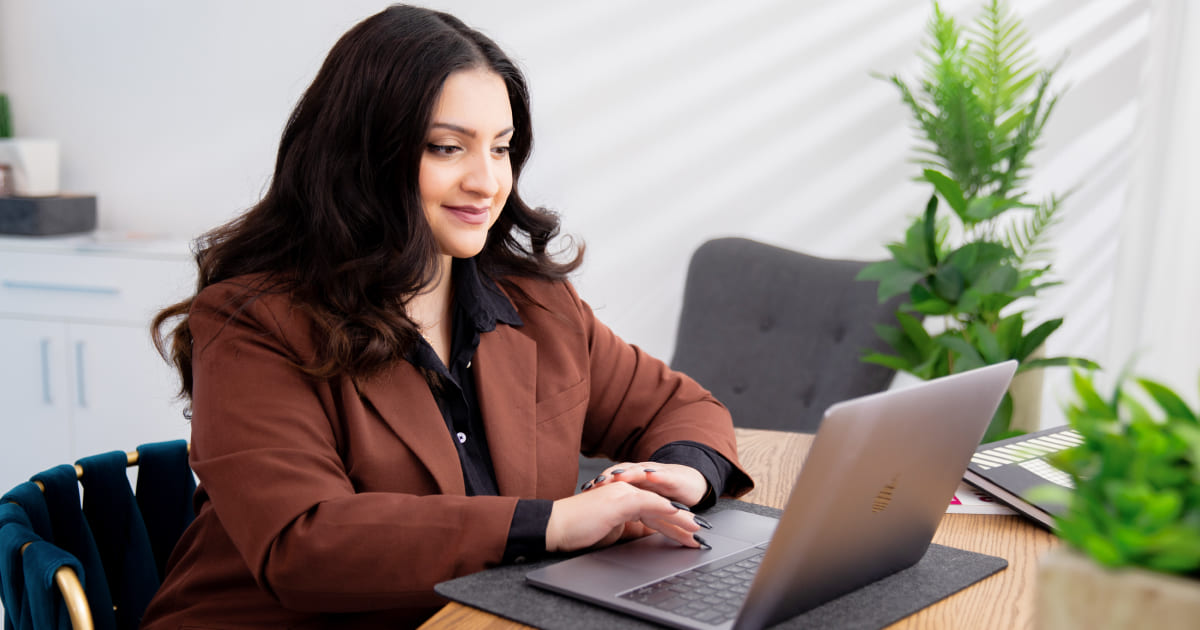 Be honest and ready for challenges
At the same time, there is nothing wrong with not having some kind of experience or never trying some sort of activity. The main thing here is not to lie about it. It is truly crucial to be honest and show yourself as a quick, responsible, and enthusiastic learner.
Undoubtedly, you will be facing some challenges from time to time, however, it is important to be able to solve the situation as soon as possible in the most effective way.
People who have a degree are not necessarily smarter or more experience but for sure more stress-resistant and more skilled in researching information and applying it straight away. And these are the personal traits you need to develop.
Where can I teach without a degree?
As we have already mentioned, a degree is a big plus for a lot of employers all over the world. However, there are certain countries where you can be easily hired with certification only. Here are some of the most popular destinations:
Country
Conditions
School Type
Europe
Poland
Since entering the EU the demand for English in Poland is only getting higher and higher. Here you can be easily hired even without a degree if you have strong background experience and certification.

Public schools
Private schools
Language schools
Tutoring

Slovakia
Primary and secondary schools, certain colleges, and business schools may not require a bachelor's degree or a teaching license, despite the fact that some ESL employment jobs in large cities like Bratislava may do so. But bear in mind that they do want both TEFL certification and prior teaching experience.

Primary and secondary schools
Certain colleges
Business schools

Romania
Although it is pretty hard to find a place in the most popular destination like Bucharest without a degree, you have a chance to get an offer in any other less popular place if you have no degree but hold TEFL certification.
All types of school
Greece

Although some of the schools do ask for a degree, usually TEFL certification is the only thing you need to get a job here.

In addition, especially lucky candidates might get such extra amenities as accommodation, health care, and covering of travel expenses.

Private schools
Public schools
Private lessons

Spain
It's not surprising that this country is a very popular destination among English teachers. Therefore, it might be challenging to get a job in such places as Madrid or Barcelona. However, TEFL certification naturally increases your chances.
All types of school
Asia
Cambodia

Currently, this country has an overwhelming need for English teachers as the majority of potential job seekers choose Vietnam or Thailand over Cambodia. Therefore, Cambodian schools are ready to hire young professionals who have got a high school diploma and certification.

The salary is not very high here but at the same time, the price of accommodation is comparatively low, so teachers get a chance to save some money anyway.

All types of school
Myanmar

The hiring standards in Myanmar are less strict than in some other Asian countries, making it simpler for people without a college degree to land a job.




Compared to other Asia-based TEFL employment marketplaces that are more well-known, Myanmar's economy is less advanced. The average first-time English teacher makes between $700 and $1,000 per month, which may not seem like much, but because of the low cost of living, most teachers are able to save up to 20% of their monthly income, which is great.

All types of school
North America
Mexico
This is another example of a country where employers are ready to hire a teacher without a bachelor's degree but with a certification. Moreover, tutoring is a common practice here, so it is easy to find a lot of students through word of mouth.

Private schools
International schools
Businesses
Tutoring

Central America
Costa Rica

You don't have to hold a degree in education to get a teaching position in this country, however, your chances rise if you have TEFL certification.

Teaching positions here are known for reasonable schedules, good salary combined with not very high price for accommodation, and enough free time during the weekends to enjoy beaches and the great climate.

Private institutions
Public schools
K-12 schools
Kindergartens

Nicaragua
Unlike universities, which need a TEFL certification, public schools, private schools, and language schools accept all suitable applications for vacant teaching positions. Therefore, without a degree, you may teach pretty much anywhere in Nicaragua.

Private schools
Public schools
Language schools
Universities

South America
Brazil
It is pretty standard for Brazilian schools to hire native speakers or teachers with high-level proficiency in English and choose international teachers over the locals. Most schools won't even ask for TEFL certification, however, it is always a good idea to have it at hand.

Public schools
Private schools
Tutoring

Argentina
One more place where you need only TEFL certification and no degree to get a high-paying position in the central cities or rural areas.

Public schools
Private schools
Businesses
On some positive cases of teaching without a degree
And what do real teachers think about teaching without a degree? Are there any positive cases? Let's see.
I have never studied to be a teacher at the university. In fact, I am currently working on two absolutely different degrees: marketing and psychology. It was very difficult and scary at the beginning, so I noted every single thing I have to do or say. It takes some time to adapt, but now everything is ok. I have never received any doubt in my professionalism from the students. Moreover, my employers didn't really pay attention to the absence of the degree. They were interested in my high English proficiency.
Diana (degree in Marketing and Psychology, teaches for 8 months)
Insights on what it's like to live and work as an English teacher in China
I have a Master's degree in Computer Science and Robotechnology. I was 21 when I started, so as for now, I have already been working as a teacher for 12 years. My degree helped me a lot with the technical side of teaching: I like making cool presentations and digital worksheets. However, it was very hard to catch up with the rest of the group on the training courses when we discussed something like eliciting. Who knows, maybe if I had a degree, it would be easier.
Employers usually paid attention to my English level and my ability to coherently explain something, but definitely not a degree. I am not sure if I am lacking something because I have never studied Education, however, I have some acquaintances who didn't get the job despite having a degree, so I feel like it depends. You do have to study all the time anyway. Nothing really ends after your graduation :)
Ksenia (degree in Computer Science and Robotechnology, teaches for 12 years)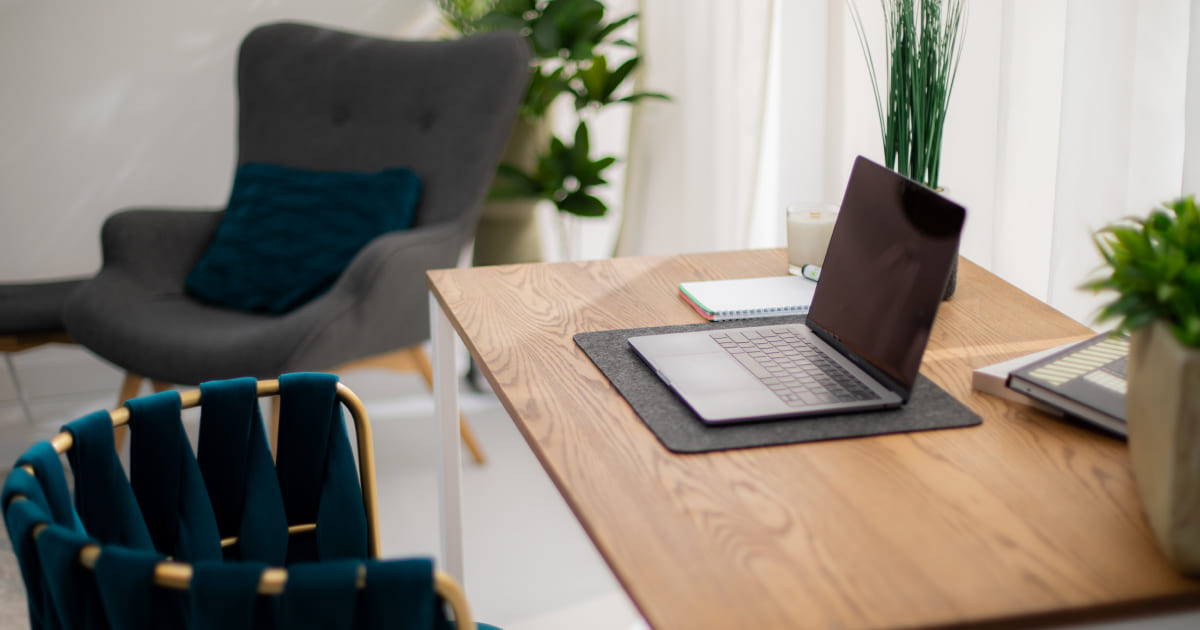 I have a degree in Psychology, though I have never worked as a psychologist. I decided to teach after participating in one teaching training course held by a local private school. As for now, I have already been teaching for 5 years. I don't want to underestimate a degree in Education, moreover, I have no doubt that it may be useful but right now I don't see how it can be useful for me, especially when we are talking about working with adults. A lot of my friends and acquaintances who have a teaching degree say that they were studying didactics but not the people they were going to work with. From this perspective, academic education lacks a personal approach and lacks psychology. So, if I had to choose now, I would definitely enroll in some teacher training course rather than at the university.
Olha (degree in Psychology, teaches for 5 years)
On some insight of teaching with a degree
Are there any advantages of having a degree, though? We have asked a couple of teachers.
I have a degree in English Translation. It was helpful because I got my first teaching job in Turkey. It wasn't very difficult to teach kids because I felt like I didn't have to prove to them my knowledge or explain something super complicated. It was harder with adults there because I didn't know how to plan a proper lesson back in those days as I got acquainted with a communicative approach much later.
I would say that I really feel the influence of my degree: I have this constant inner impulse to translate my students everything and need to fight it :) My employers usually paid attention to my level of English and my skills in explaining things. When I went to Turkey, the only thing they checked was my English and what kind of person I am. In my view, it is not necessary to have a special degree, but it is essential to have some kind of certification.
Darina (degree in English Translation, teaches for 7 years)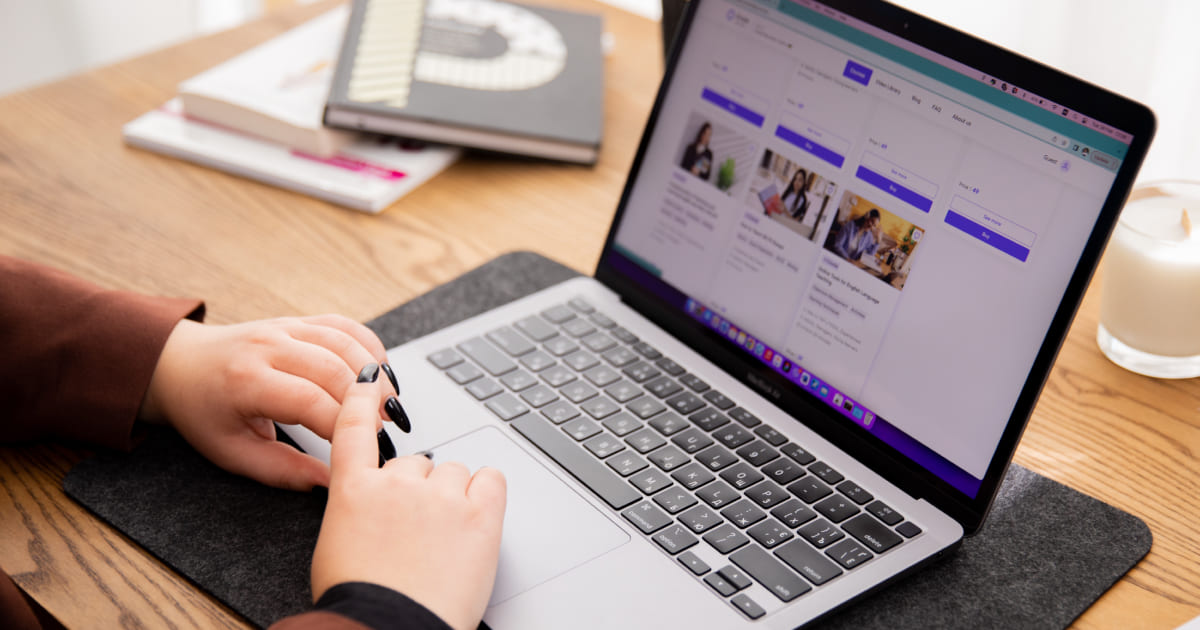 I can't say that the university gave me something super valuable but it definitely formed me as a person. And I know how different languages were formed, the structure, and the history of the language. I also had experience in analyzing texts and working with a language as a scientist basically, not an ordinary user.
As for my Master's degree, I was so unsatisfied with how it went and I see no sense in it now as eventually, people with much lower levels of knowledge get the same diploma as you. So, if I were asked what really shows your level as a teacher, I would not say that it is your university diploma. Certification is much more important.
Vlada (degree in English and German Philology, teaches for 5 years)
I really liked and felt the need to study at the university, but only for the first two years. There were cool subjects like the History of language, the History of English-speaking countries, and all that. There I got to know the methodology, I was very lucky with the teachers. We were taught mostly to work with children and teenagers, but these tips work with adults too.
However, these were some basic techniques close to the Soviet ones. I learned all modern terms, methods, and tools myself after university. Is pedagogical education necessary? Not at all. Moreover, if you really want to teach, it can hurt. I spent so much time studying unnecessary information, everything that was important to me could fit into a year (out of four). I started teaching at the end of my first year, I mostly worked with children in different language centers. All of these things are a part of the experience, but if I could turn back time, I would spend more time on self-development and less on Philosophy and German history.
Odarka (degree in Education, teaches for 6 years)
How to earn extra cash: 9 English teaching alternatives
As far as we might see, a degree is not the most important thing to have if you want to get a position as a teacher. Everything depends on a person, on how he or she is eager to invest in their personal growth, and on how active and persistent they are.
It is far more important to participate in teacher training courses and get certified as well as take care of the proper presentation of your skills and achievements.
Also you may like
Types of drilling
Cambridge English
Teaching qualifications
Activities
Tips & Strategies
Methodology