Using word clouds for teaching English
Using word clouds for teaching English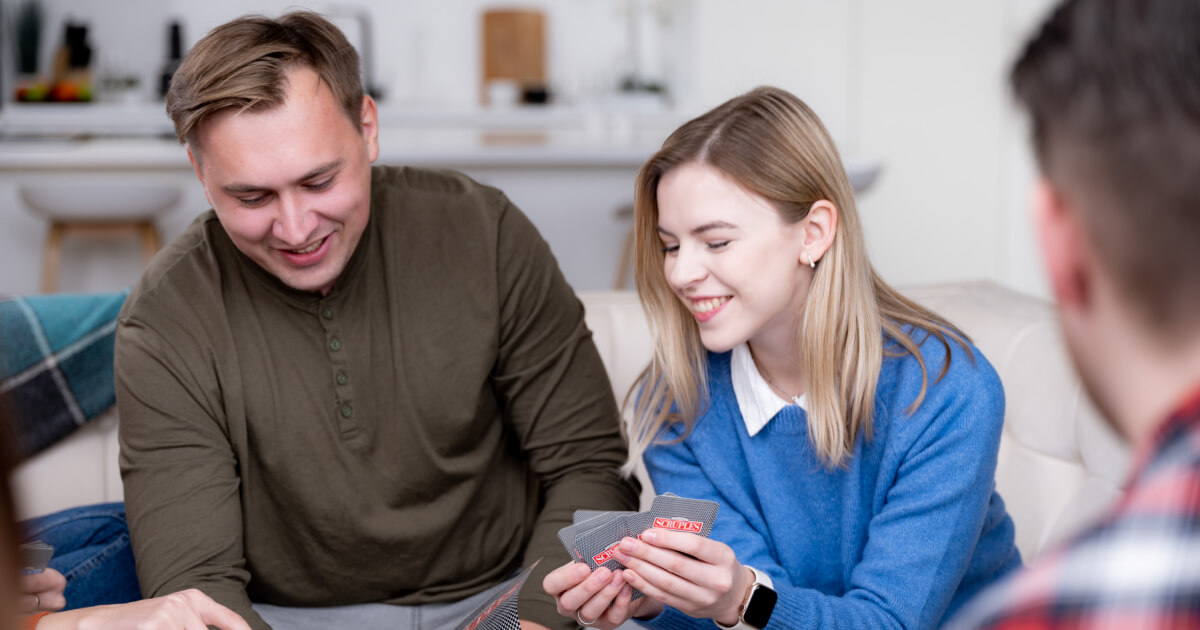 Word clouds are visual representations of a word list.
Typically, a word will appear larger or more frequently in the word cloud the more times it appears in the list.
A word cloud does not have to be cloud-shaped. Instead, depending on the application used to produce it, the image can look like a heart, tree, etc. To create a distinctive design, you can alter the font, colour scheme, and orientation.
Using a word cloud is one of many active learning strategies that teachers can use to engage visual learners.
Word clouds can be used as visualizations of students' ideas or thoughts, as well as images that the teacher can prepare in advance.
There are many apps that you can use to create word clouds. Here are the most popular among them:
It's a free cloud generator that you can use on your computer, tablet, or phone.
Insert text, upload a document, or open a URL to generate a word or tag cloud automatically. Create a unique cloud by adding fonts, themes, shapes, and colours.
You can also edit the word list, cloud size, and gap size.
Wordclouds.com can also generate clickable word clouds with links – an image map.
When the cloud is ready, save the image or share it on the Internet.
Spice up your online classes!
It's a resource where you can build a collaborative word cloud in real time to get feedback from your students.
To create your own AnswerGarden, you need to enter a new topic on the Create New AnswerGarden page. The next step is to share your AnswerGarden with other people. Use it during a class, meeting, or conference.
As students begin to post their answers to your question, either by entering their own answers or by clicking on suggested answers, they will appear in your AnswerGarden in the form of an expanding word cloud.
Among other applications in which you can create clouds there are:
What can be done with word clouds in English lessons?
Activating background knowledge
Choose a specific topic for the lesson and instruct the pupils to recall all the English words associated with it.
Students can work in pairs or small groups to discuss unfamiliar words or look them up in an online dictionary after all the words have been put into the word cloud.
They should be given a certain amount of time for this, and therefore the teacher needs to plan the lesson correctly. This is not always easy, as you need to precisely define the focus of the lesson and its main components.
Why is it important to plan the lessons?
Learning words that are difficult to remember
At the end of the new vocabulary lesson, ask students to list the words they think they have difficulty using, create a word cloud together, and post it on the wall in the classroom so you can refer back to it later.
Learning synonyms and word formation
This skill is necessary for everyone who is preparing for English exams, such as НМТ, FCE, IELTS, etc.
We really need synonyms, especially in writing.
Using AnswerGarden, you can ask students to think of synonyms for words, or ask them to create new parts of speech from a given word.
Tracking progress
Together with the students, you can compare two word clouds. Create the first cloud with the students before learning a new topic or unit. When finished, create a new list of words related to the topic. Compare these clouds.
What changes have occurred in students' knowledge of the topic?
Has their vocabulary expanded?
Do they know more concepts related to the topic?
Was it easier to form a list before teaching a new topic or after it was finished?
Place the second word cloud in the classroom to celebrate the learning.
Voting
Using the word cloud, students can vote for a certain idea.
For example, choosing a topic for an essay, agreeing or disagreeing with arguments, and deciding on something together.
You only need to offer a few options, and when students type in their answers, the most popular one will be highlighted in the largest size and font.
Tips on online classroom management
Students can use AnswerGarden to make their own brief surveys because it is so simple to use, quick, and doesn't require registration.
They can then share surveys in class or through their social media and present the answers to the class.
Getting feedback
Using the cloud is the best idea because all answers are anonymous.
At the end of a lesson or topic, you can ask students what they learned that was useful or what they think they need to work on.
We are sure that these resources and tips will certainly be useful in the work of every teacher. If you have something to share with colleagues, write the names of sites or other recommendations in the comments.
To sum up, using clouds might be extremely beneficial for more than one reason. Why don't you try it out and see what new experiences it can bring to the table?
Word clouds are not very useful when it comes to the exam preparation.