Popular Interview Questions for ESL Teachers
Popular Interview Questions for ESL Teachers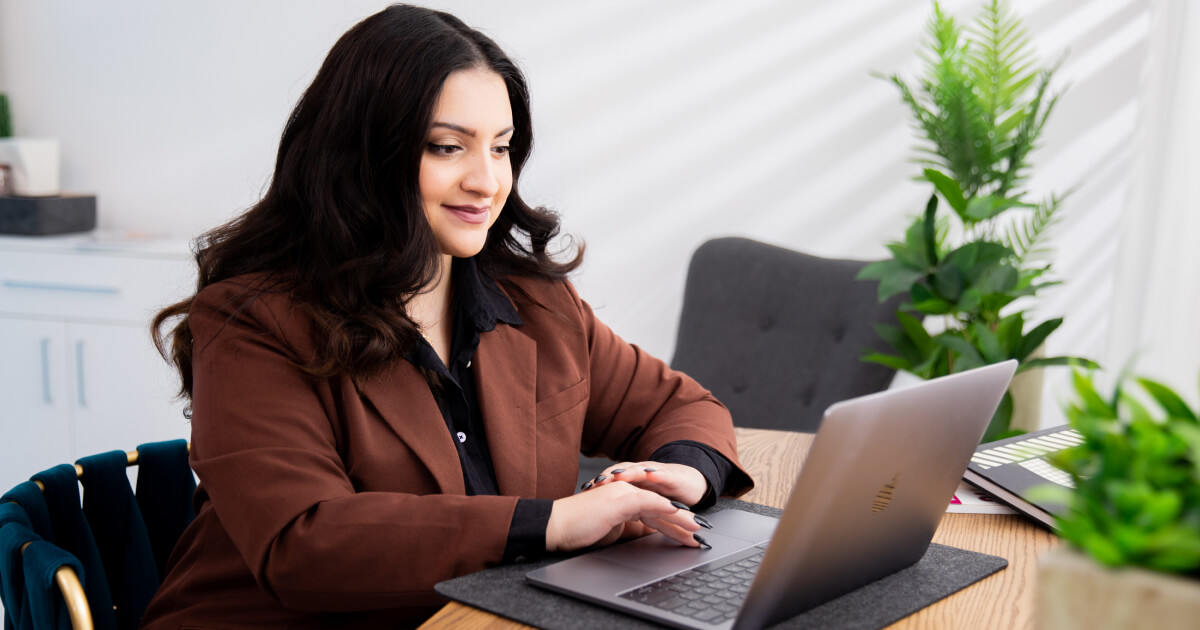 There are hardly any people who have never been to a job interview. I won't exaggerate if I say that this process is more than emotionally and physically exhausting.
However, I also believe that the more prepared you are, the better and easier any job interview will turn out to be.
In this article, we are going to look through the most popular interview questions for ESL teachers who want to get their dream position in their home country or abroad and what they should do to be ready to deal with these questions.
So, here are some interview questions and answers about teaching English.
Take your perfect profile picture!
All interviews are different, but they are partly the same too. Throughout any interview you are going to deal with the following types of questions:
Questions that assess personality
Questions that demonstrate skills and predict behavior
Questions that highlight qualifications
Now, let us take a closer look at each category of interview questions for English teachers.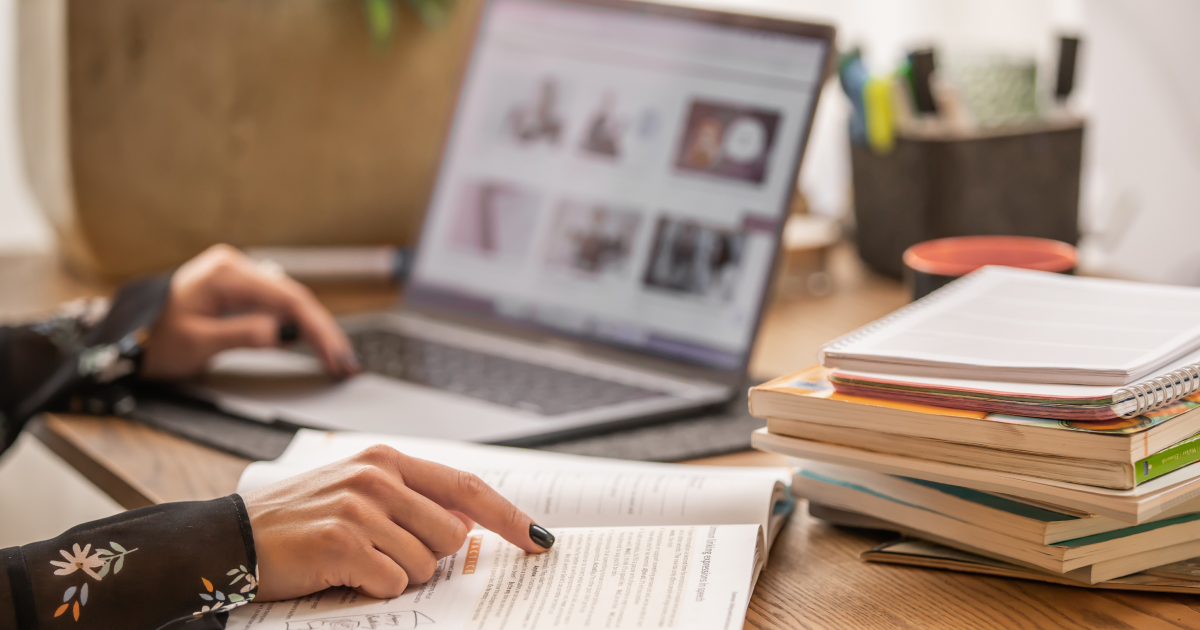 Questions that assess personality
You may be an outstanding candidate, however, if you treat colleagues disrespectfully, if you hardly meet any deadlines or if your values are different from the company's statements, you are unlikely to get the position.
That is why you always answer so many "personal" questions about hobbies, your strengths and weaknesses, etc.
The company representatives try to get to know you and see how well you fit into a certain working environment.
Thus, the interview questions for ESL/EFL teachers that assess personality include general and personal questions.
How to become an ESL teacher?
Type
Description
Sample
General questions

You will be asked questions about your likes and dislikes, your opinion on various topics.

You will be given a chance to share some key information about yourself. At this point, it's better to give full and well-developed answers, as they will probably become the basis of the further conversation.

Why do you like teaching?

Why did you decide to become a teacher?

Personal questions

These questions are meant to make you seen as a personality.

Here you are likely to talk about your hobbies and interests, things you do during your free time, things you like the most about your job, etc.

Here it's better to be honest, as you don't want to hear any further questions on the topic you are not confident about.

What are the most important character traits for the tutor? Do they characterize you?

What do you like doing in your free time?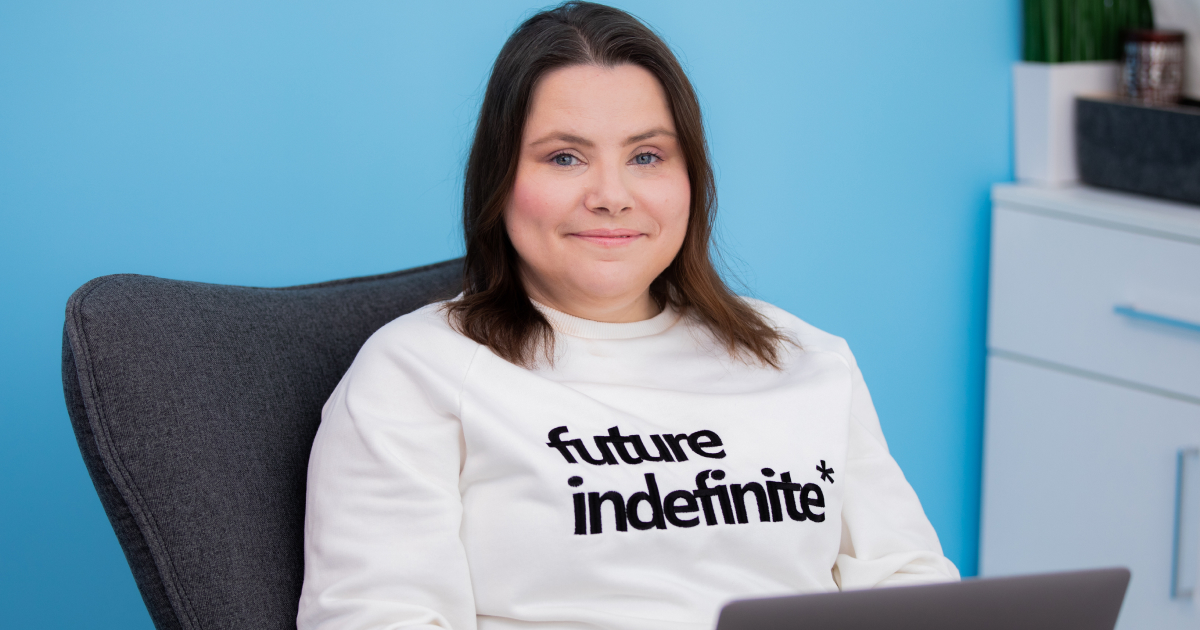 Questions that demonstrate skills and predict behavior
Education is extremely important, however, nowadays just showing your diploma is definitely not enough to get a position.
Company representatives want to see how exactly you are going to act in certain situations, how decisive you are, how stress-resistant you might be, whether you are good at troubleshooting, etc.
Here are some common interview questions for English teachers that will allow them to demonstrate their skills:
| | | |
| --- | --- | --- |
| Type | Description | Sample |
| Challengers | These are the questions that are meant to check how you are going to solve certain problems. They usually require your own ideas on how to deal with a presented challenge. | Imagine you have a student who constantly uses L1 and almost no English during the lesson. What would you do in such a situation? |
| Dilemmas | A dilemma is a situation in which a choice has to be made between two or more alternatives. Giving a dilemma during the job interview is a good way to see the candidate's thinking process, values and skills. | You are at the beginning of the term. You may choose one additional group. It may be either a C1 group or A1. What groups are you going to choose and why? |
| Probation tasks | Here you are supposed to show your skills in action. Company representatives may ask you to either prepare some materials in advance or improvise during the interview. If you are asked to prepare in advance, do your best to make your performance memorable and impressive. If they expect you to improvise, well, don't worry and treat the situation as if it is happening in your classroom and you need to come up with some explanation without much time to think. | Your students do not understand the difference between Past Simple and Present Perfect. How would you explain it to them? |
| Own cases | Here you may be asked for your real-life experiences that illustrate certain situations. The best scenario here is to share your own case, of course. However, if you are not super experienced or you have never had certain cases during your career, it's always better to imagine what you would do if such a situation happened, rather than simply say that you don't know because you have never experienced anything similar. | Have you ever had a really stressful situation during your lesson? What was it? How did you solve it? |
Dos and Don'ts of ESL teaching
Questions that highlight the qualifications
Last but not least, you will be asked about your educational background, the certifications that you have obtained, and the ways you develop yourself as a professional.
Some employers do require a certain degree from the candidates as well as some prior working experience.
The only thing you may do here is make sure that you meet all the requirements and are ready to prove that with your references, certificates, etc.
Type
Description
Sample
Questions about education
You may be asked questions about your university life, your thesis topic, your key interests, your uni projects, internships, etc. Again, at this point, it's better to be honest and specific.

What did you do during your gap year?

What were you responsible for during this internship?

Questions about certification
Many companies and educational establishments are looking for certified teachers. That's great if you have already got your teaching certificate. However, if you are still in the process of getting it, try to plan what exactly you are going to present instead. Maybe, you are reading a lot of professional literature. Perhaps, you are currently watching a YouTube channel of a CELTA-certified teacher. Think of persuasive arguments and examples.
Do you have any teaching certification?
Questions about personal development and growth
Finally, every teacher shouldn't stop in their personal and professional growth. Therefore, you will probably be asked about the most recent professional book you read or some teaching accounts you follow. Be ready not only to name the resources but also to explain the reason why they are beneficial for you.

Do you follow any professional accounts on social media?

How often do you read professional literature?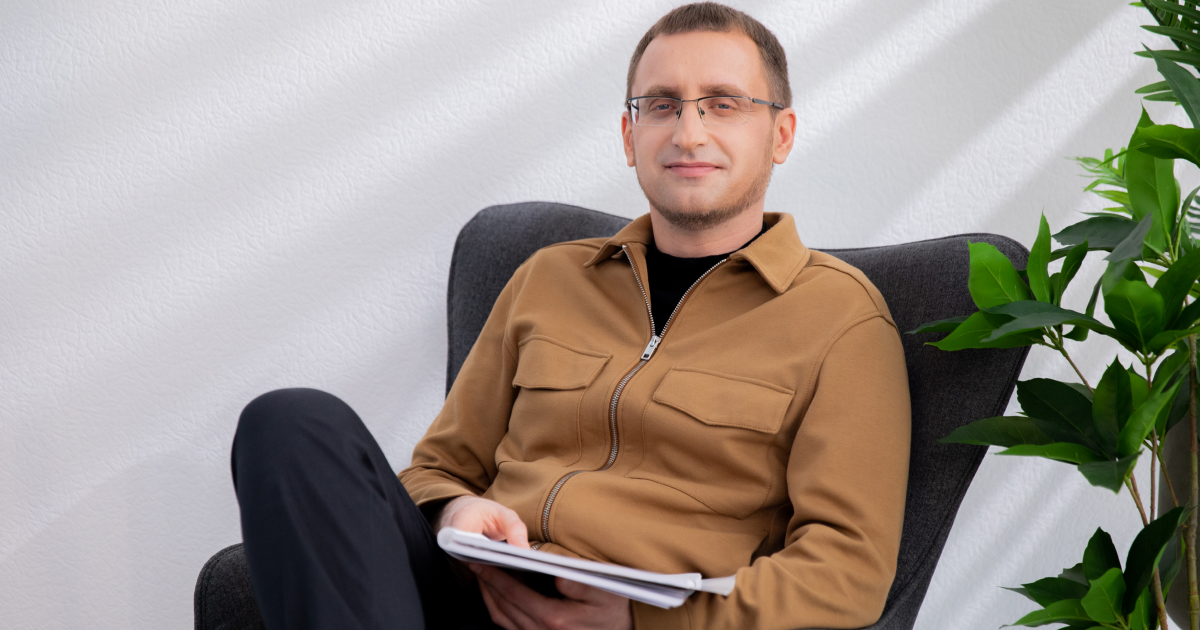 Sure, the interview questions for ESL teachers might be different, however, to answer any of them we recommend following these tips:
Make a research
Try to get as much information about the company as possible before the interview.
What is their tone of voice? Do they have any social media? What kind of professionals are working there? Who are they looking for?
Having this information helps to build some expectations and strategy as well as understand whether this company is the right place for you.
Looking for job opportunities abroad?
Go through potential questions
You won't sound fake at the interview if you practice answering certain questions in advance.
Write down the things you might be asked and try to give as comprehensive and well-developed answers as possible.
This strategy will help you to become much more confident during the real interview.
Look and act professionally
Your look defines the first impression about you.
So, make sure your clothes look professional, clean, and appropriate.
Also, try to get enough sleep before the interview as you don't want to look exhausted and feel unfocused. Think about your breath, your hair – even the smallest detail might become crucial.
Think about appropriate background and lighting too if you have an online interview.
Ask your flatmate not to bother you and keep your cat away from the screen, try to eliminate all sources of distraction or noise.
Check your gadgets and headset.
As for behavior, be polite and friendly, you may tell a joke but be serious enough. Control your speech and talk in an appropriate manner.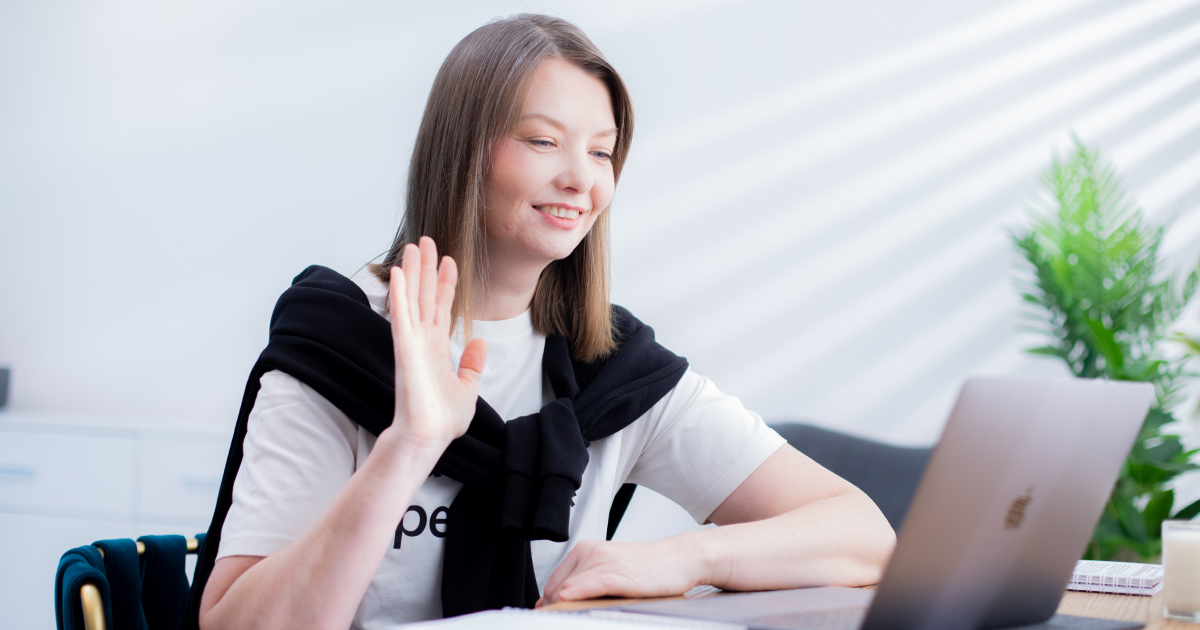 Reduce nervousness and tension
This one might be hard, however, it's pretty uncomfortable to have a conversation with a person who is shaking and sweating.
Don't get me wrong, it's absolutely OK to be nervous, but make sure it's not an obstacle.
After all, it's just a conversation!
Be honest
People often want to look better than they are in real life. However, what can be worse than being caught lying during the interview?
Be honest and talk about your real experience and thoughts.
Remember that pretending may help you to get your dream job, but working there may be terribly exhausting if you don't meet certain criteria.
Finding a perfect job is like finding a friend. You can't spend a lot of time with someone who can't accept your true self.
What is a "good" teacher?
Don't be general and abstract
Being general and abstract means being a cliche.
OK, you are creative, flexible and hard-working. Persuade your listeners that you are creative by presenting your worksheet.
Make them believe that you are flexible by sharing your time management tips.
General statements are not memorable because they tell us nothing without specific facts and examples.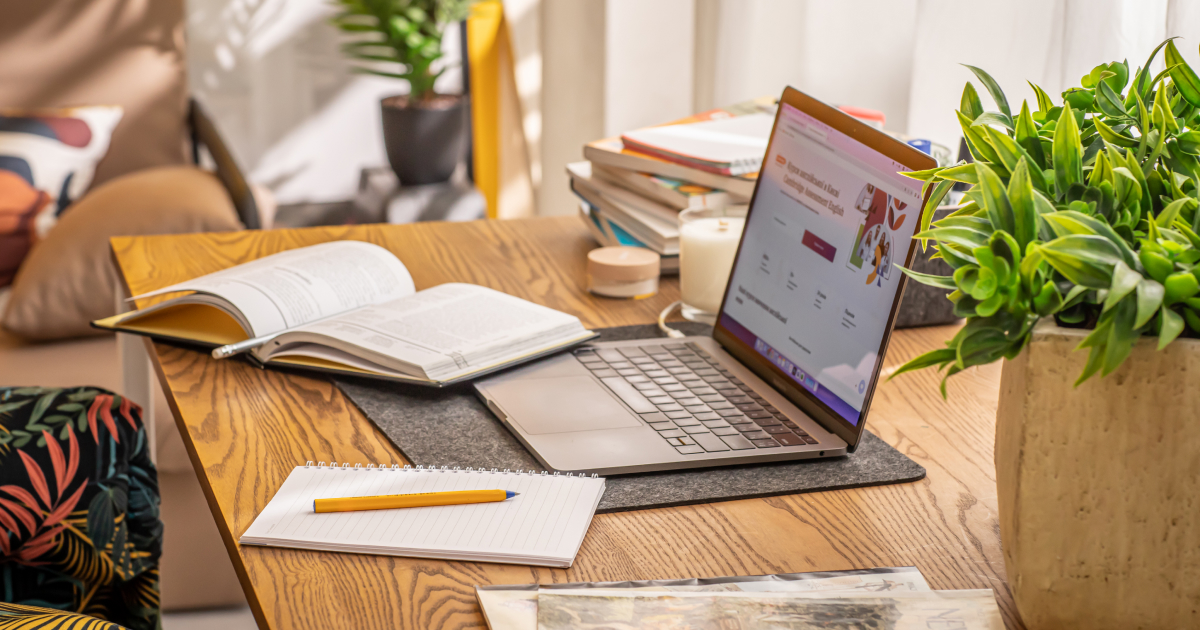 Keep calm and move on
Finally, it might be your dream job, however, it doesn't define your value as a tutor or a person.
Treat any opportunity as an experience and move on if it is not a successful one.
After all, we can't get everything that we want in a second.
Be patient and open to new knowledge, opportunities and challenges and you will reach any goal that you set for yourself!
If you are asked to give examples of your own cases when you've been dealing with a certain problem and you have none, it's better to say that you have had no experience like that.