What are you doing? 10 simple exercises to consolidate the Present Continuous
What are you doing? 10 simple exercises to consolidate the Present Continuous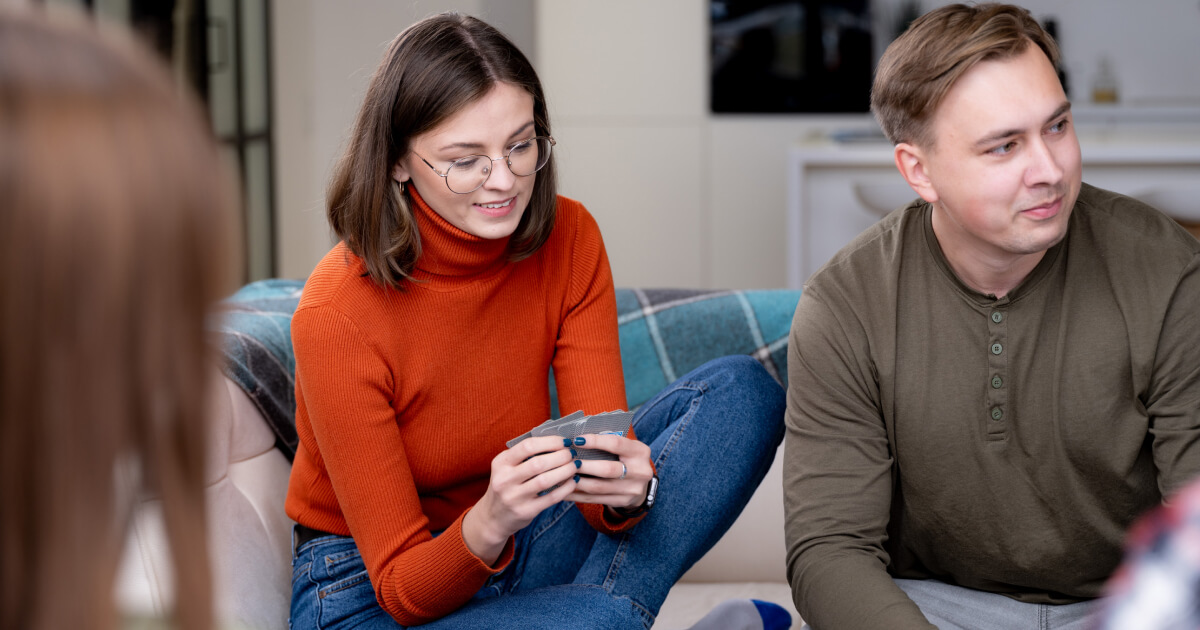 I can't talk right now because I'm writing a blog for English teachers about what exercises and games are great for learning the Present Continuous. And at this moment, you are reading my text and thinking, "I will write down the most interesting ideas and try to use them with students on a convenient occasion."
In English, actions that are currently taking place are expressed in the Present Continuous.
But you know that already. Before going directly to the practice tasks, let's pay attention to how to teach students the Present Continuous tense:
Describe current events to establish the context.
Use the Present Continuous to write several sentences.
Highlight the forms (including questions and negatives).
Establish the rules in a controlled practice before moving on to a freer one.
Review the answers, and if necessary, add more exercises to help students understand the content.
Let's move on to activities and games. Below you will find 10 different exercises for practicing the Present Continuous. Some of them do not require special preparation, and some can be implemented using simple materials or technologies. Let's start!
Students in this game have to identify what is happening from what they hear.
These can be actual sounds (such as "A bird is singing"), unintentional sounds (such as "You are shaking the chair") made by the teacher or students, or sounds captured on camera or in a recording.
Of course, students must close their eyes, but you can also cover the screen with cardboard or cover anyone making noise with a blanket. Students can also record the sounds and play them back for others to guess or look up related noises online if they have access to technical tools.
Improve the students' listening
The student chooses a country from a map, globe, or list of time zones and describes what is likely occurring there at the moment without naming it.
For instance, "They are riding the waves on surfboards" or "They are eating sushi and watching anime series."
In addition to describing the country, the statement must also reflect the local time. Students keep describing what is happening in a particular country at the moment until their companions identify the country correctly.
What do we have in common?
In this activity, students pair up to create statements in the Present Continuous that relate to both of them.
For instance: "We are both learning English," "We are both making no mistakes," "We are both looking at each other," or "Our classmates are playing right now."
For each true sentence that does not appear in another pair, participants can earn additional points. The following list of verbs and time expressions can be given to students before the exercise:
Verbs
Time expressions
be
fell
make
speak
travel
(right) now
currently
in winter
presently
breathe
go
move
stand
try
always
in fall / in autumn
often
sometimes
buy
grow
play
stay
use
at night
in spring
on…days
three times a…
carry
have
practise
swim
wait
at the moment
in summer
once a…
twice a…
drink
listen to
read
take
walk
at…o'clock
in the afternoon
once every
usually
eat
live
ride
think
watch
at…past…
in the evening
three…
…a day / a week
face
look
sit
touch
wear
at…to
in the morning
once every two…
…a month / year
More activities for other tenses
Give your students picture dictionaries, visual encyclopedias, fashion magazines, and any other books, or catalogs that have a lot of images of people engaged in various activities.
The materials available to each student may vary or be the same.
When a specific activity is described, such as "Someone is walking a dog," by the teacher or one of the students, the other students race to find a picture that best depicts the action. They can also look for words and phrases that haven't yet been stated or images that nobody else has found.
Students simulate phone conversations in which one person repeatedly tries to call another.
The secretary who answers the phone each time gives a new excuse for why this individual is unable to speak.
This should eventually result in more creative and hilarious reasons, such as "She's plucking her eyebrows," for instance. The students can then rank the acceptable and unacceptable excuses in this scenario and perhaps play the game again.
Students close their eyes and recall what is going on in the classroom at this moment.
The simplest way to do this is to have the students close their eyes and make inquiries about what is happening around them, such as "Where is Mike sitting?" and "What color are Liza's shoes?" They can also brainstorm ideas without the use of questions if they want.
Alternatively, you may choose a particular picture or scene from a movie. Students must first spend 30 seconds watching a picture or video and trying to recall its features. Then the visuals are reversed or the video is paused, and the students recount as many of the events in the Present Continuous as they can recall.
Looking for tools to create great activities?
Players in this game compete with one another by taking turns expressing their ideal location.
For instance: "Warm waves are hitting the shore and the wind is whispering," and the other answers: "That sounds nice. Here, millions of lights from small wooden houses are twinkling, and mountains are being covered with perfectly white snow."
You can elicit specific scenarios, settings, vacation spots, or hotels from your students. You can also go the other way and have students "complain" about the awful circumstances they are in, such as a terrible vacation, living in a major metropolitan area, or having problems at work.
Students look away, close their eyes, or exit the room. There must be a background change occurring at this moment.
When everyone gets back, they should make a list of the things that have changed, like "Paul is wearing a scarf" or "The teacher is sitting near Vicky."
You can also use images that differ or two fragments from a video for this game. For instance, "The old man is drinking coke" (it was not so in the first picture or in the first scene). If they have the appropriate devices, students can also take their own videos and images.
When one student has thought of the verb, his companion prompts him with a question, such as:
Is our teacher doing this now?
Are your friends doing this now?
How many Ukrainians are doing this now?
Are many people in Europe doing this now?
...and so on until he determines the intended verb. In addition to a list of verbs, the students may also require a list of supporting questions. For instance, "breathe", "ride", "climb", or "surf".
Teach speaking effectively!
What are 8 billion people doing?
8 billion people already inhabit the world! And at this moment, each of them is engaged in a parallel action.
Similar to the "Time Zones" exercise, this one requires students to investigate the populations of other countries in order to make their statements, such as, "One billion people are traveling right now" or "Over five million people are suffering from coronavirus".
Students can discover relevant facts by searching the Internet with terms like "one billion people in the world" or "world's population is doing now." For each true and unique sentence that his peers accept, a student gains one point. By the time you're done, you can check the information together and make predictions about potential changes.
Teachers, like no one else, need constant practice and deepening of their language knowledge. You can improve your English level, find out how the modern language is developing, get excellent feedback, and much more at the Grade University. Be "as modern as next week", refresh your knowledge, look at the language from a new angle, and expand your professional connections!
You don't need to establish the rules in a controlled practice before moving on to a freer one while teaching Present Continuous through games.