5 Business English speaking activities
5 Business English speaking activities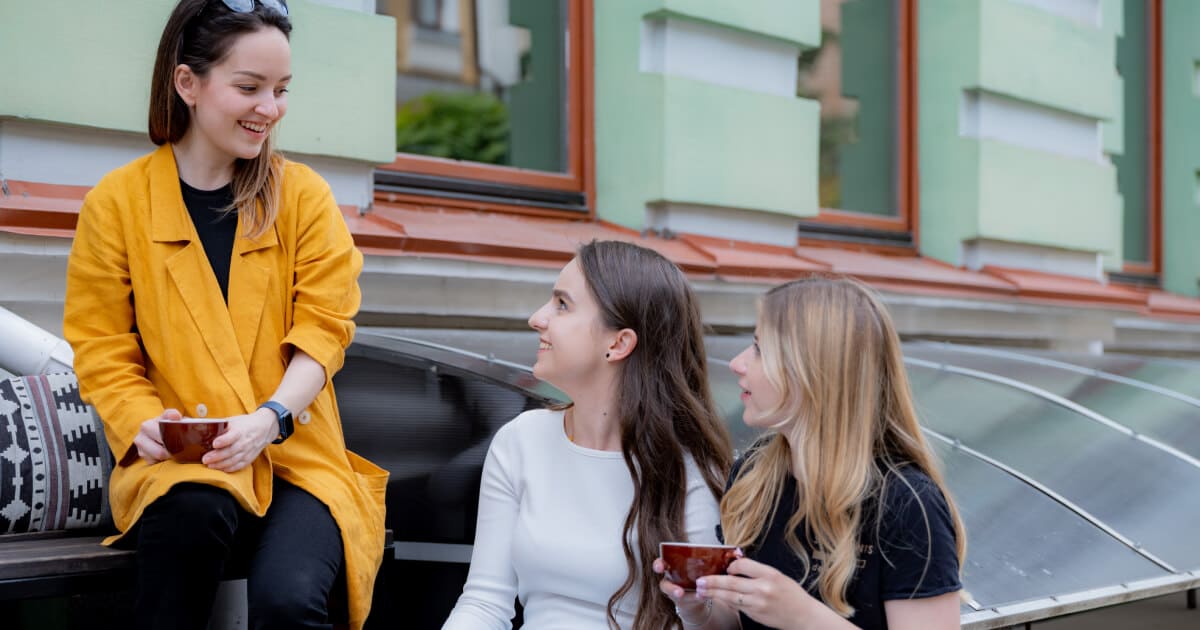 When it comes to doing business, English is everywhere!
First, it is the language of communication.
Second, good command of English often becomes a major advantage over business competitors.
Third, those looking for better job opportunities are also taking business English courses to increase their chances of success in today's challenging job market.
Such students are somewhat different from those who study general English primarily in that they are highly motivated and enthusiastic about the tasks given by the teacher. Especially if these tasks are aimed at helping them achieve their goals in business communication.
So today, we are offering a number of tasks that will help improve your students' Business English communication skills and make your English classes as close as possible to real life.
A Venn diagram is an image that shows the relationship between sets in a group of objects that have something in common. Venn diagrams are usually used to describe sets that intersect but do not depend on each other.
Such diagrams often represent scientific and technical data in mathematics, statistics, and computer programs.
How can this be used in an English class?
Students work in pairs and talk. Their goal is to find out how they differ and what they have in common.
Draw a Venn diagram and write a list of topics for discussion on the board, for example, Jobs / Interests and hobbies / Travel / Plans for the future.
Give students 5 minutes to have a small talk on each topic and take notes on the chart about what each of them does individually and what they both do.
This task is also a great way to develop networking skills.
Surveys work really well in business English classes. They are interactive and make students communicate with everyone. In addition, you and your students can create surveys on any topic.
You can conduct a similar survey for the "Advertising and brands" lesson on the development of speaking or writing skills.
First, students write five questions for an advertising survey.
Next, students walk around the classroom, ask questions to their partners and write down their answers.
The next step is to write a short report on the answers to the survey questions and present the results.
Thus, a fun communicative exercise allows students to communicate freely. Find an example of a task here.
If you conduct classes online, divide the students into small groups in which they will work.
This task seems very basic, but it is very useful because it develops listening, writing, and speaking skills.
If students are learning Business English, it is likely that they can apply for a job abroad. In this case, they will have to fill out application forms in English. So we can give them a little practice with this in class before they really have to.
You can easily find forms on Google.
Print them out and invite students to work on them in class or for homework.
Students can complete tasks in pairs.
In this way, they will learn to ask and answer questions, listen to the partner, ask questions, clarify and write. After all, writing is not just essays or business letters.
Bubbles are similar to flowcharts, and they are often used in English lessons at the controlled practice stage. Students work in pairs. You can write hints in the bubbles, for example, for the practice of talking on the phone. You can easily create your own bubbles that are necessary for your students' work.
For example:
Flowcharts are often used in business to represent different concepts, so it is possible to use them in business English classes.
You can ask students to bring flowcharts and provide them with the vocabulary and grammar needed to present the different stages.
You can also ask students to fill in a blank flowchart and ask them to fill in the flowchart with information about the process they need to follow.
Alternatively, you can turn this task into an information gap. Then one student describes the process and the other listens and fills in the flowchart based on what the partner says. As a teacher, you will also be able to see and understand what your students are really doing in their working lives.
Learn the best EFL/ESL classroom management strategies
Infographics present information in a visual format using facts and figures. On the Internet, you will find infographics on various topics related to business. First of all, it's a quick and easy way to present a topic for discussion at the beginning of the lesson.
In a business context, infographics allow for creativity and encourage non-linear discussions, allowing students to think aloud in a less obvious way.
If you decide to build a lesson around infographics, then before moving on to infographics, you can use the following:
brainstorming in pairs or groups;
categorization / Venn diagrams;
videos to present context (YouTube and others);
questions like "What do you know about xyz?" etc.;
discussion of famous quotes on the topic.
And then you can move on to a more detailed review of the infographic. Example:
analyze elements, colors;
analyze key trends;
discuss unexpected or unusual information;
discuss why the information is presented in this form;
discuss how to use the colors, sizes, and types of objects in an infographic to mislead people, and so on..
You can use Daily Infographic for your classes, which publishes new infographics on various topics every day. And here you will find an example of a lesson using infographics. In addition to the examples given, tasks for developing speaking skills in business English classes may include:
practice of telephone conversations / videoconferencing;
dialogues at work;
role-playing games with colleagues, customers, buyers, etc.;
requesting and providing information; presentations, etc..
We wish you productive lessons with your students!