Armed with English or Perks of Being a Teacher at the Military Base
Armed with English or Perks of Being a Teacher at the Military Base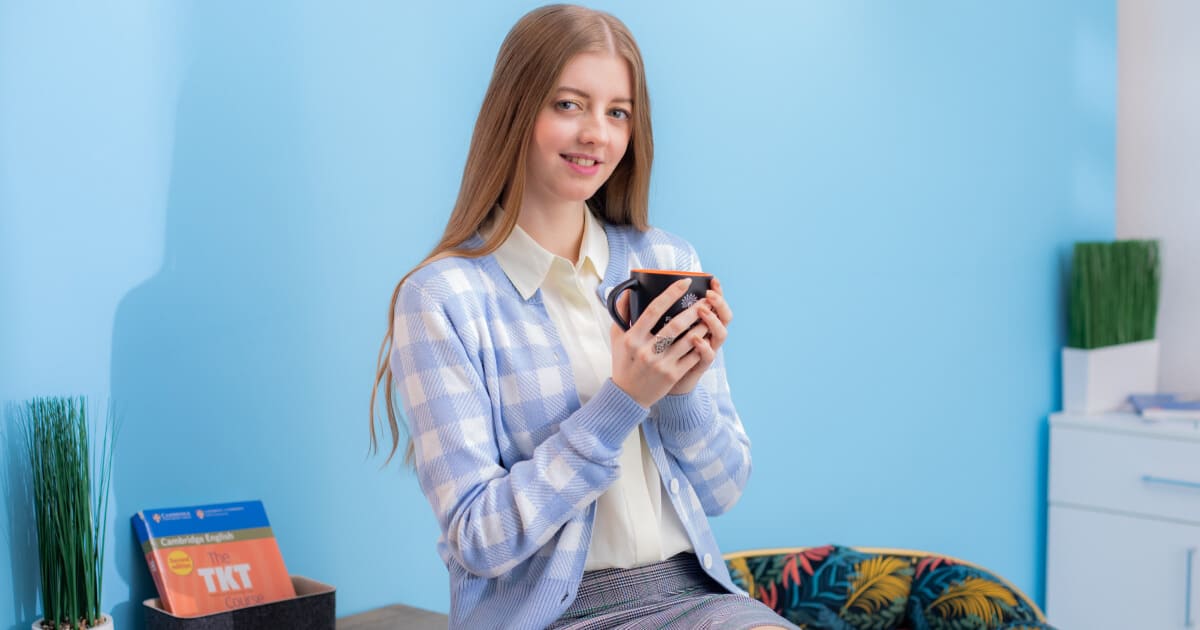 Classical teaching in the classroom tends to become repetitive sometimes, so more and more people nowadays are seeking other unique and challenging opportunities. And what about you? Have you ever thought that you wanted to travel more? Or that you were lacking new experience or professional growth? Have you been feeling that you lose a sense of being useful? Or that you want to help your country during difficult times but don't know how?
Strange as it may seem a lot of people who ask themselves these questions eventually choose to teach at military bases. So, today we will try to take a glimpse at the peculiarities of this job and decide whether it is your cup of tea.
Who is the Teacher at the military base?
The Teacher at the military base is an exceptionally important person. He or she is responsible for either teaching children whose parents have military jobs or soldiers themselves. Usually, this job requires living at the military base, too.
How can I find a military base where I may work as a teacher?
There are many of projects across the world that help teachers to establish their careers in this field. Among the most popular is the DoDEA which functions in the USA. Why can it be interesting for an English teacher from Ukraine, for example?
You can check out the general feedback of other people who are working in the sphere and decide if such a kind of career is suitable for you. There are also some job offers made by the British Council or other international organizations which take care of developing English teaching all around the world.
You won't believe it, but even NATO is looking for English Teachers from time to time!
In Ukraine where I am from, for example, there is no fully developed scheme for how to get into the sphere, but it does not mean that your help is not needed. Contact local volunteering groups or your acquaintances who regularly help the army. Or maybe you have friends who are in the army now? Starting this way is easier than it seems and much more rewarding and fulfilling than anybody can imagine before trying.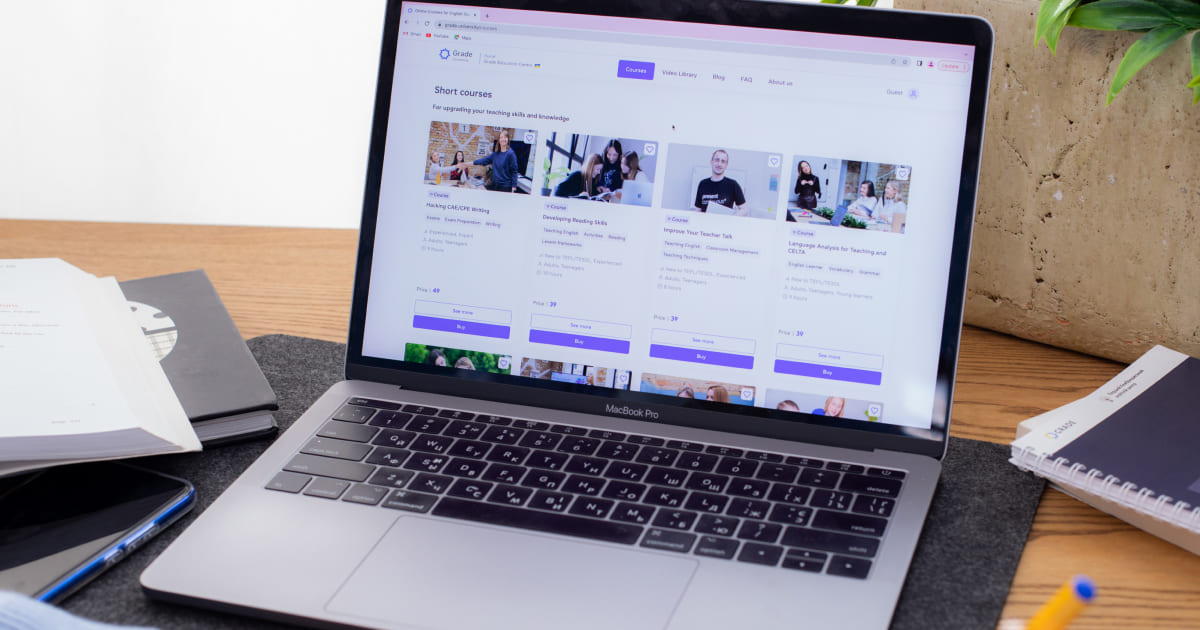 What can I do as a Teacher at the Military Base?
There are plenty of positions that a teacher at the military base can occupy. All of them vary depending on the level of your proficiency and educational background. As a teacher at the military base, you can be:
Elementary school teacher
Middle school teacher
High school teacher
Teacher for adult students
Counselor
Teaching aide
School administrator
ROTC (Reserve Officer's Training Corps) instructor
Instructional system specialist
Substitute teacher
Are there any perks of being a Teacher at the Military Base?
First and foremost, it is a governmental job.
The working conditions are different depending on the country, however, you will for sure have health and life insurance, retirement contributions, and allotments for housing and transportation.
Secondly, you don't have to worry about organizing your trips or transporting your things from place to place.
You are supposed to be assisted with all the transportation of personal belongings to and from the host country or city.
Moreover, teaching military students is not the same as teaching civils. You will have to deep into unique studying programs designed specifically for people studying at the military base. So, if you are interested in getting absolutely unique teaching experience, trying to learn new teaching strategies and approaches, and developing your own skills, teaching at the military base may be a perfect match for you.
Last but not least, teachers in the Military tend to travel more than usual teachers. So, again, this may be your chance to combine traveling with your professional life
Are there any challenges I can face?
Every job has its own difficult sides and so does teaching at the military base. People eagerly share their impressions on websites connected to the topic or Reddit, so it is a great way to get some insights and first-hand comments.
To begin with, teaching children may become challenging because of their different backgrounds.
"The biggest thing is the diversity of experiences. I have kids who are brand new to the military, kids whose parents have been in forever, kids who just spent the last three years in Germany, kids preparing to move to Korea. So not only are their educational backgrounds so varied, but they have these different personal experiences," teachers say.
So, obviously, finding approaches to students like that is undoubtedly exciting but still not the easiest task.
Teach English online like an expert
Join and take a free demo unit of this course
Difficulties in teaching children may be also connected to their moving issues and the phycological pressure that kids of military parents often have due to the constant need to change surroundings:
"The one thing I can speak to is how often these kids are picking up and moving their lives with their military parents. Moving around the country, sometimes on short notice, can be taxing on young students' ability to create high-quality relationships due to the unstable nature of their living arrangements. My only advice would be to do your absolute best to develop a positive rapport with those kids. It's tough on them and if you can build those relationships with them, it'll be much easier to get them to "buy-in" and experience success in the classroom!", other teachers advise.
On the other hand, although it may seem hard to manage classes like that, teachers agree on the idea that this is a very rewarding job as kids who often miss their parents or lack their attention are more likely to become good friends with their teacher than regular schoolers.
Everything seems to be different when it comes to adult military students. First of all, the life of the soldiers is very organized and scheduled. Don't worry, you don't have to wake up with the sun like most soldiers do, but still, your timetable will likely be quite dependent on the schedule of your students' trainings, rotations, etc. Here's what Olena Chekryzhova, a Ukrainian who started working as an English teacher at the military base after a couple of months of full-scale Russian invasion, says about this experience:
I have scheduled classes, and it depends on which groups are at the base, which groups are on training, which went on rotation. Sometimes we adjust the schedule depending on my students' military assignments.
Olena Chekryzhova
Also, teaching adults seems to be both easier and more difficult at the same time than teaching children. Why is that? It might be easier because sometimes a teacher, who is used to working with school programs or C1-C2 civil learners, needs to start from scratch and explain "to be" and Present Simple.
However, as it was mentioned above, the program for soldiers is different, and by different, we mean military vocabulary, a lot of speaking, and much more. That is why being ready to study with your students is a must for this position.
During the first lesson with each group, I conduct a briefing, explaining: 'Friends, you are experts in military matters. You understand weapons that I have never seen before. But you will show it to me. And I'm an English language specialist. I'll show you how it works.' That is, I admit that I don't know absolutely all specific vocabulary. But it's normal; I'm not a military person. We are all learning here. And we all experiment.
Olena Chekryzhova
What qualifications do I need?
To apply for the position of teacher at the military base, you need to have at least a bachelor's degree in Education or any other recognized qualification in teaching English as a Foreign Language (for example Cambridge CELTA, Trinity cert TESOL (global minimum standard), or DELTA) and some teaching experience with either kids or adults.
Of course, English proficiency is a must: you are supposed to have full mastery across all four skills equivalent to user CEFR C1.
Do I need any special skills?
You do not really need any other hard skills. As for soft skills, great communication abilities, perfect organizational skills, leadership, stress resistance, and an ability to adapt to any situation would be very helpful.
Changing your career so drastically may feel like a leap into the unknown and a pretty big challenge to go through. However, we, as teachers, know that all the challenges are worth the feeling of fulfillment that you get after overcoming all the fears and doubts that have been limiting you for ages.
Maybe, teaching at a military base can become your personal way of getting that fulfillment. You'll never know if you don't try.
Say goodbye to boring lessons and hello to engaged students!
Try a free demo unit right now